Whether it's a simple scoop of ice cream with your favorite beer or a craft beer float, the pairing of cold beer and ice cream is a summer must.
For a more unique beer-ice cream experience, head to Salt & Straw in Portland Oregon. They work with local brewers to make a thick syrup that is then infused into the ice cream.
1. Stout Ice Cream
Stout Ice Cream is a creamy, rich ice cream made with stout beer. It's a delicious combination that's sure to make anyone happy!
Stouts are dark, full-bodied beers that often carry flavors like coffee, chocolate and bitter hoppiness. They're brewed with unmalted barley and can range in strength from light to imperial.
You'll see variations in stouts such as dry stout, oatmeal stout and imperial stout, but they all have something in common: they're full of flavor.
In this case, stout is paired with a homemade chocolate ice cream base. It's very easy to make and the results are a creamy, rich dessert that's perfect for any time of the year.
To start, you'll need a saucepan and some good chocolate. You can use store-bought, but the dark chocolate in this recipe really brings out the stout's dark, malty flavors.
Next, you'll need milk, cream, sugar and salt. Heat the ingredients over low heat until just simmering and then add the chocolate. Stir until the chocolate is fully melted and smooth.
Once the mixture is a smooth, glossy consistency, you'll need to temper the egg yolks. This is to prevent them from scrambling while you are making the ice cream.
After the eggs are tempered, you can continue to make the ice cream. Just be sure to remember that the stout will make the custard very thick, so it will take longer to churn than usual.
When it's ready, transfer the ice cream to your ice cream maker and process according to manufacturer's instructions. Once it's done, transfer to a freezer-safe container and freeze until firm, at least 4 hours.
Then, you can enjoy this stout-flavored ice cream with a cup of coffee or a stout float! Or you can serve it with a scoop of chocolate stout cake! It's a winning combo for any time of the year, but especially when it's cold out!
2. Chocolate Stout Ice Cream
Stouts are a sub-category of beer that feature dark-roasted barley that has been dried and charred (think espresso beans). The chocolate flavors in these beers come from the malt. Some brewers use only roasted chocolate malt, while others add real chocolate to their beers.
These beers are typically dark in color and have a flavor that is similar to the bitterness of coffee. Some brewers even pair stout beer with chocolate, such as in this dessert from New York's Brooklyn Brewery.
This ice cream is made with chocolate stout beer, and it is the perfect combination of rich chocolate flavor and a fuller body than other ice cream styles. It's delicious on its own, but it's also great paired with a drizzle of hot chocolate fudge sauce or other toppings.
To make this ice cream, you'll need stout beer, heavy cream, sugar, egg yolks, and vanilla extract. You'll also need a bowl large enough to hold the mixture, and a strainer for removing clumps.
Start by heating the milk, stout, and sugar in a medium saucepan. Gradually whisk the hot milk into the egg yolks, and then return the mixture to the saucepan to cook over medium heat, stirring constantly until the custard thickens and coats a spoon. Remove from the heat and transfer to a bowl to cool completely before making the ice cream.
The stout is reduced before being added to the custard base, which makes it more intensely flavored and intensifies the chocolate flavors. The reduction of the beer reduces its alcohol content while adding more sweetness, which is a perfect match for the rich dark chocolate flavor in this ice cream.
Pour this ice cream into a freezer-safe container and freeze until firm, about 4 hours. Once it's hardened, you can serve it right away or store it in the freezer for up to 1 month.
The alcohol in the stout will liquefy in the process of freezing, which means that this ice cream may take longer to thicken than other ice creams. But it's worth the wait because this is a very delicious ice cream!
3. Vanilla Stout Ice Cream
In the summertime, ice cream and beer make for a delicious pairing. The sweetness of ice cream can be enjoyed with the bitterness of a strong stout beer, making it an ideal combination for anyone who enjoys these flavors.
Wild Leap, a brewery in Lagrange, Georgia, is combining the two into one tasty dessert brew with their new Vanilla Stout Ice Cream. This ice cream stout is available in four-packs and in the Wild Leap taproom.
A creamy milk stout with the sweetness of cocoa, vanilla, almond and marshmallow. This is a very thick, sweet and creamy stout, that has a full body and a rich nutty flavor.
This stout is made with over 2 pounds per barrel of toasted black walnuts and has a touch of milk sugar and vanilla. It has a great balance of nuttiness and a sweet finish with notes of dark chocolate and roasted malt.
The color is black with a tan head that goes away quickly and leaves behind a lot of patchy lacing. There is a lot of roasted malt and brown sugar to the nose, but there is also a very light fresh raw vanilla aroma that you can detect more when this stout is at room temperature.
It has a smooth, velvety mouthfeel and a sweet finish with just a hint of salt. It's a really nice stout, and we would highly recommend giving it a try.
There is an incredibly high level of complexity on the nose with vanilla coming through more as it warms up and the aromas of charred American oak, baker's cocoa and toasted marshmallow. The taste is also very complex, with the vanilla coming through a little more as it heats up but highlighting the rich roasted malt and sweet toasted marshmallow flavors that are present in the beer.
The texture is very smooth, with a very thick cream base that is almost like a soft brownie. It is very rich and creamy, which is perfect for a summertime treat. This stout is a nice change from the usual vanilla ice cream.
4. Brown Butter Pecan Ice Cream
Brown Butter Pecan Ice Cream is a popular ice cream flavor that pairs well with beer. This ice cream is rich and creamy and is flavored with both bourbon and brown butter. The bourbon adds a subtle flavor and the brown butter makes this ice cream smooth, creamy, and decadent.
This ice cream is made with heavy whipping cream, half and half, sugar, vanilla extract, bourbon, and toasted pecans. The ice cream is churned in an ice cream maker until it is soft serve. The toasted pecans make this ice cream delicious and crunchy at the same time.
When making ice cream, it is important that all the ingredients are chilled thoroughly so that they will not curdle or break down during the churning process. This includes the ice cream base, which needs to be cold before it can be churned, and the toasted pecans, which should be chilled in the freezer before they can be added to the ice cream.
To toast the pecans, preheat the oven to 300 degrees and spread the pecans out on a baking sheet. Once the pecans are lightly toasted, remove them from the oven and set them aside to cool. Once the pecans have cooled, roughly chop them and store them in an airtight container in the freezer to use as needed.
Once the ice cream is ready to churn, add the pecans to the ice cream during the last minute of churning. This will help the pecans mix in better with the ice cream.
Aside from being a delicious combination of ice cream and beer, this is also a really good dessert to make with kids! The roasted pecans are incredibly satisfying and the ice cream is just so easy to make.
This ice cream is also made with brown butter, which is so amazingly rich and nutty that it's hard to imagine using any other type of ice cream base in this recipe! I think you'll agree that this is one of the best ice cream flavors you can make, and you'll want to keep this recipe in your arsenal for any time you have a craving for ice cream.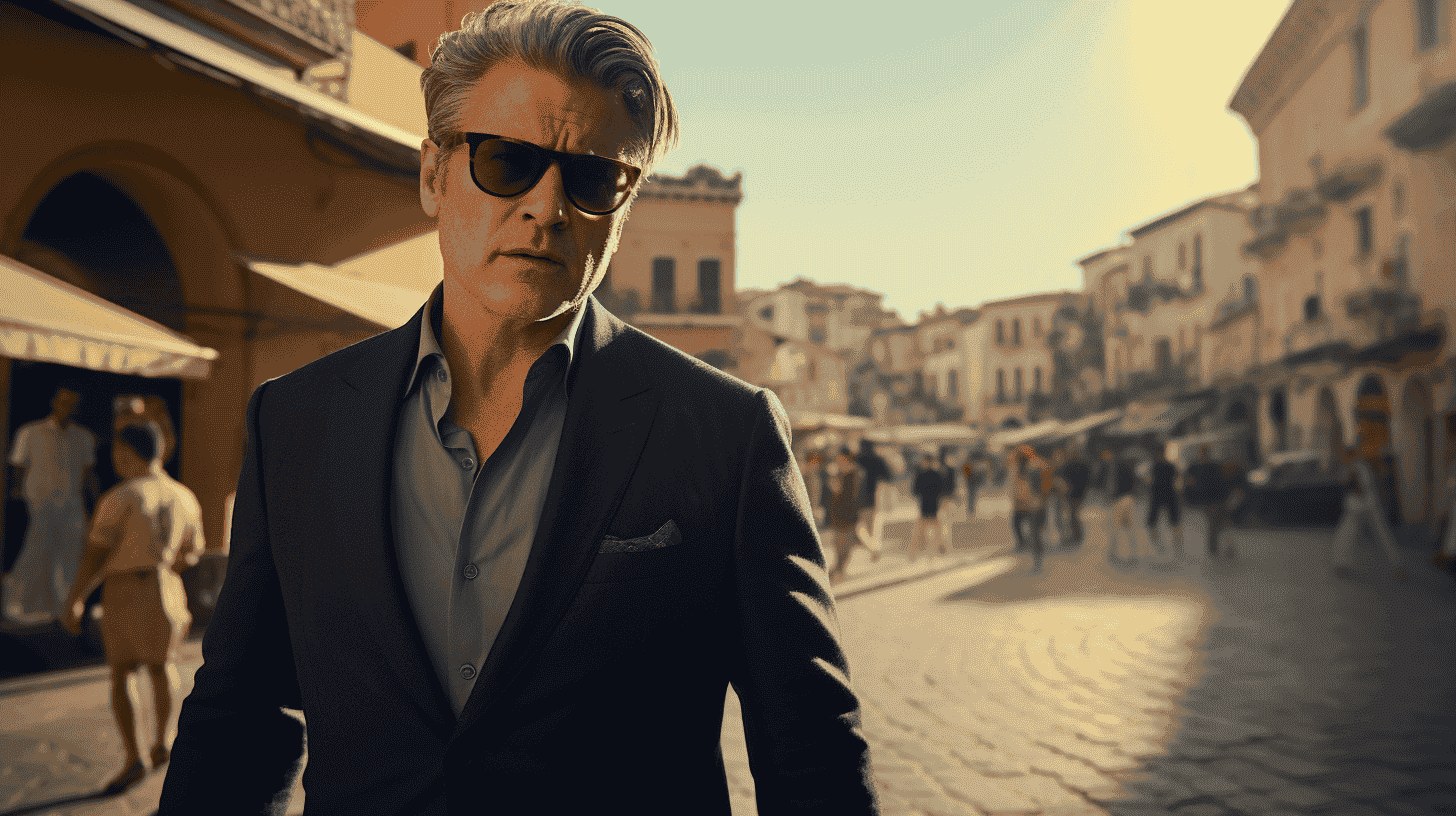 Beyond the realm of flavor and technique, Adriano recognizes the importance of sustainability and conscious consumption. His writing often explores eco-friendly practices within the ice cream industry, highlighting the use of locally sourced ingredients, reducing waste, and supporting ethical production methods.