Ah, the perfect pairing: Ice cream and donuts. Few things can bring us as much joy as this delicious duo! From the sweet and creamy ice cream to the light and airy donut, there's something special about this combination that makes our taste buds tingle with delight.
But what makes this perfect pair so special? What is it about these two foods that creates such a harmonious balance of flavor? In this article, I'll be exploring the history of ice cream and donuts and the way they come together to create an unforgettable culinary experience.
Whether you're looking for a quick snack or a decadent dessert, indulging in ice cream and donuts is sure to satisfy your cravings. So grab a spoon or fork (or both!) and get ready to explore the delightful harmony of these two beloved treats.
History Of The Combination
Ice cream and donuts are a classic combination that has been delighting sweet tooths for generations. In fact, the origins of this delicious duo date back centuries and have become one of the most cherished treats around the world. So, let's take a closer look at the history behind this ice cream and donut pairing.
The exact origin of these two delectable desserts is unknown but some believe it dates back to several hundred years ago when donuts were first discovered by Dutch settlers in America. What we do know is that over time, donuts have become an iconic treat that can be enjoyed with coffee or tea, as well as on their own. Meanwhile, ice cream has been around since the 16th century when it was enjoyed by members of royalty in Europe and later introduced to North America during the 18th century.
Combining these two classic desserts came about rather organically; many people simply couldn't resist having both tasty treats together due to their complementary flavour profiles. Ice cream and donuts make for an irresistible combination that never fails to put a smile on people's faces! To explore this classic combo further, let's next take a look at some unique flavour profiles.
Unique Flavour Profiles
The theory that ice cream and donuts are the perfect combination has been proven true time and again. After all, whose mouth doesn't water at the thought of a warm, freshly-baked donut topped with a generous scoop of cold, creamy ice cream? But why limit yourself to this classic pairing when there are so many unique flavour profiles and taste combinations you can explore?
From salty and sweet to spicy and tart, there is no shortage of delicious permutations that will have you coming back for more. For example, try a scoop of coffee ice cream nestled atop an old-fashioned glazed donut. Or take it up a notch with salted caramel gelato paired with a churro-style pastry. And if you're feeling adventurous, why not try cookie dough ice cream on top of a delectable deep-fried apple fritter? The possibilities are truly endless!
The best part about this combination is that it's easy to customize your own flavour profile. You could go for something traditional like vanilla ice cream and chocolate cake donuts or get creative with some unexpected ingredients such as passion fruit sorbet on top of a maple bacon cruller. Regardless of what combination you end up creating, the resulting dessert will be sure to tantalize your taste buds!
Surprising Variations
When it comes to concocting the perfect ice cream and donut pairing, there is no limit to the surprising variations you can create. For starters, why not combine a classic glazed donut with funfetti ice cream for a festive twist? Or how about cookie-dough ice cream on top of a peanut-butter filled donut? If you're feeling adventurous, try a scoop of candy-crunch ice cream on top of a maple-glazed pastry. There's something so satisfying about the crunchy sweetness of the donut against the coolness of the ice cream that will have your taste buds dancing!
Not only is this combination delicious, but it also provides an opportunity to get creative in the kitchen. You can experiment with different flavour profiles by switching up combinations or adding new ingredients. Try using fresh fruit instead of traditional toppings or switching up types of donuts for unique textures and tastes. You can even make your own doughnuts from scratch for an extra special treat!
The possibilities are truly endless when it comes to creating your own unique pairings. Whether you're looking for something traditional or something more daring, there's sure to be a combination that satisfies your cravings. So go ahead and indulge in this delectable union – it's definitely worth it!
Diy Recipes
If you're looking to really get creative with your ice cream and donut pairings, why not try making them yourself? DIY recipes are becoming increasingly popular, and it's easy to see why – with a few simple ingredients and some patience, you can create something truly special. According to recent research, almost two-thirds of people aged 18-34 are now making their own food rather than buying pre-made meals.1
Making your own ice cream and donut pairing is relatively straightforward. Start by baking the donuts of your choice – store bought or homemade will both work fine. Then make or buy a tub of your favourite ice cream, depending on how adventurous you're feeling. To assemble the dessert, simply scoop some ice cream onto a cooled donut and enjoy! If you want to get really fancy, you can even add extra toppings like crushed nuts for crunch or melted chocolate for a decadent finish.
No matter what combination of flavours you choose, there is something so comforting about indulging in an ice cream and donut pairing that you created yourself. And with such an array of options available, this classic snack is sure to satisfy any craving!
Benefits Of Eating Together
When it comes to indulging in the perfect ice cream and donut pairing, there's more to consider than just flavour. Eating together can have powerful benefits for both physical and mental health, making it an ideal activity for couples, families or friends. With this in mind, let's take a look at some of the reasons why sharing this classic snack can be so good for us.
The most obvious benefit of eating together is the social connection that comes with it. Sharing a meal strengthens bonds between people and allows them to create meaningful memories that will last much longer than the actual food. It also provides an opportunity for conversation, allowing people to catch-up with each other and discuss their day-to-day lives in a relaxed setting.
From a mental health perspective, eating together can help to reduce stress levels and boost overall wellbeing. Having shared experiences like these encourages positive thinking and helps us form positive relationships with our peers. Studies have even shown that those who regularly eat meals with others are less likely to suffer from depression or anxiety compared to those who do not share meals regularly.2
Eating together isn't just about the food – it's about taking time out of our busy schedules to enjoy meaningful moments with the people we care about most. Whether you're indulging in homemade creations or enjoying treats made by popular brands, taking time out of your day to bond over a delicious snack can be incredibly beneficial for your physical and mental health as well as providing you with invaluable bonding time!
With all this in mind, let's explore some of the most popular brands and locations where you can find your perfect ice cream and donut pairing.
Popular Brands And Locations
When it comes to finding the perfect ice cream and donut pairing, there are plenty of options out there. From classic ice cream donut shops to popular brands selling specialty flavors, you're sure to find a combination that hits the spot. Let's take a closer look at some of the most popular places and products you can try when indulging in this delicious harmony.
First up, why not check out some of the classic ice cream donut shops that have been around for years? These establishments usually offer a wide range of flavors, from classic favorites like chocolate and vanilla to more adventurous options like bubblegum or mint chocolate chip. You can also find some unique combinations such as red velvet or cookies and cream donuts topped with creamy ice cream. There's something for everyone here!
If you're looking for something more specific, there are also plenty of brands that specialize in donut-ice cream combos. Popular donut flavors like Boston Cream or Jelly Filled can be paired with fun specialty ice cream flavors such as salted caramel or fruity sorbets for an extra kick of sweetness. Or why not try something even more unique like an apple cider doughnut topped with maple walnut ice cream? The possibilities are endless!
When it comes to creating your own perfect pairing, the key is to experiment and have fun with it! Try combining different donut flavors with different types of ice creams and see what works best together. With so many options out there, you're sure to find an irresistible combination – so go ahead and indulge your sweet tooth!
Frequently Asked Questions
What Are The Nutritional Benefits Of Combining Ice Cream And Donuts?
When it comes to ice cream and donuts, many of us think that the nutritional benefits are far from top-notch. But, with a few adjustments, this combination can actually be quite nutritious! Let's take a look at how we can make the most of this delicious pairing.
When it comes to nutrition, both donuts and ice cream have their own benefits. Donuts are packed with important vitamins like B6 and B12, as well as minerals like iron and magnesium. Ice cream is also loaded with important nutrients such as calcium, phosphorus and vitamin A. When combined together, these two treats offer an excellent balance of essential vitamins and minerals that will help you stay healthy.
The other key benefit of combining donut ice cream is its calorie count. While individual servings of both treats can be high in calories, when they're combined together they become much more balanced. This means that you won't be overloading on sugar or saturated fat while still enjoying a tasty treat! Plus, the combination gives you enough energy to power through your day without feeling weighed down by too many calories.
So why not indulge in this perfect pairing? Not only does it taste great, but it also provides important nutrition for your body! With just a few tweaks here and there you can enjoy all the benefits without having to worry about unhealthy ingredients or excessive calories. So go ahead – give yourself permission to indulge in this delicious harmony!
What Are The Most Popular Flavor Combinations?
What could be better than a combination of two of the most delicious treats – ice cream and donuts? The perfect pairing of these two beloved desserts has been a favorite for many, especially when it comes to flavor combinations. From strawberry-glazed to banana-cream, chocolate-sprinkles to caramel-filled and even peanut-butter-creme, there are so many options for the perfect ice cream and donut combo.
One of the most popular flavor combos is the classic strawberry-glazed donut with a scoop of vanilla ice cream. The contrast between the tartness of the glaze and sweetness of the vanilla creates a mouthwatering harmony. Another favorite is banana-cream donut with a scoop of chocolate ice cream. The combination of creamy banana filling with rich chocolate ice cream is sure to satisfy your sweet tooth.
Chocolate-sprinkles topped donuts paired with caramel or peanut butter creme ice cream also make an amazing treat. The crunchiness and sweetness from the sprinkles together with either the smoothness and richness from caramel or nutty flavors from peanut butter creme can make for an incredibly delightful dessert experience.
TIP: For optimal enjoyment, pair each type of donut with its complementary flavor in terms of sweetness and texture!
How Long Has The Combination Of Ice Cream And Donuts Been Around?
I've wondered how long the combination of ice cream and donuts has been around for! It's a match made in heaven, so I had to find out. After doing some research, it turns out the origin of this delicious duo is pretty hard to pinpoint.
It's thought that ice cream dates back to at least 500BC, with ancients enjoying their own versions of the treat. The history of donuts is a bit more blurry, although it's believed they originated during the 19th century as fried cakes filled with jam or cheese. So when exactly did these two become one?
The answer isn't clear-cut but it seems like the combination of ice cream and donuts first became popular in America during the 1940s. Of course, before then there were different types of desserts made with both ingredients, like donut ice cream sandwiches and other treats. But it wasn't until folks started pairing their favorite flavors – like chocolate and peanut butter – that this became such a classic combo.
No matter where it came from, one thing is for sure: Ice cream and donuts are a match made in heaven!
Are There Any Health Risks Associated With Eating Ice Cream And Donuts Together?
It's no surprise that the combination of ice cream and donuts has been around for a while. But what about the health risks associated with eating these two treats together? Is there something to worry about when indulging in this delicious pairing? Let's explore the potential health implications of combining ice cream and donuts.
Ice cream donut health risks, donut ice cream health, and health concerns related to eating these two desserts together are all factors we need to consider. The high sugar content of both ice cream and donuts can have serious implications on your health if eaten in large quantities or regularly. Too much sugar can lead to weight gain, diabetes, heart disease, and other chronic conditions. Eating too many unhealthy fats found in both foods could also increase your risk for certain types of cancer.
When it comes down to it, enjoying an occasional ice cream and donut treat is not going to be harmful to your health. However, it's important to remember that moderation is key when it comes to anything sweet. Stick with smaller portions and try healthier alternatives like frozen yogurt or low-fat ice creams instead of full-fat ones whenever possible. A piece or two of cake or some cookies every now and then won't hurt either! With a little bit of self-control, you can still indulge in this perfect pairing without having any major health hazards!
What Is The Most Popular Brand Of Ice Cream And Donut Combination?
Ah, ice cream and donuts! What a classic combination. Who doesn't love the sweet taste of creamy ice cream paired with the fluffy goodness of a freshly-made donut? But what is the most popular brand of this beloved combo?
There are so many delicious flavors of both donuts and ice cream to choose from. From classic favorites like chocolate glazed donuts or strawberry ice cream to unusual combinations such as lemon poppy seed donuts or rocky road ice cream, there's something for everyone. Popular brands offer their own signature versions that can make it hard to pick just one.
From Krispy Kreme's classic Original Glazed donut combined with their rich Chocolate Fudge Ice Cream to Dunkin' Donuts' Boston Kreme variety with Vanilla bean Ice Cream, these treats offer an irresistible combination that's sure to be a hit with any crowd. Other popular brands have their own unique takes on the classic pairing, such as Baskin-Robbins' Double Fudge Brownie Donut paired with their Chocolate Chip Cookie Dough Ice Cream – a unique twist that your tastebuds won't soon forget.
No matter which brand you choose, you'll be sure to enjoy the perfect harmony of flavors that only comes when combining two treats as delicious as ice cream and donuts. So go ahead – indulge in this timeless combination and treat yourself to something special today!
Conclusion
I. Wrapping Up
It's safe to say that the combination of ice cream and donuts has been around for many years, and it doesn't seem to be going anywhere anytime soon! Although it isn't the healthiest snack, there is something about this sweet pairing that we just can't resist. It's like a match made in heaven – two delicious treats melded together in a perfect harmony of sweetness.
II. Irony of Indulgence
Although indulging in this sweet treat can bring us pleasure, it is important to remember that too much of a good thing can be bad for our health. Ironic though it may be, we must strive to find balance when enjoying these two delectable desserts. We should not forget the importance of moderation and healthy eating habits, even when faced with such a tantalizing temptation.
III. Enjoyment in Moderation
In conclusion, while ice cream and donuts are undeniably delicious together, they should still be enjoyed in moderation as part of an overall healthy lifestyle. So if you ever find yourself craving this classic combination, make sure to savor every bite! After all, there is nothing quite like indulging in the perfect pairing of ice cream and donuts – it truly is heavenly!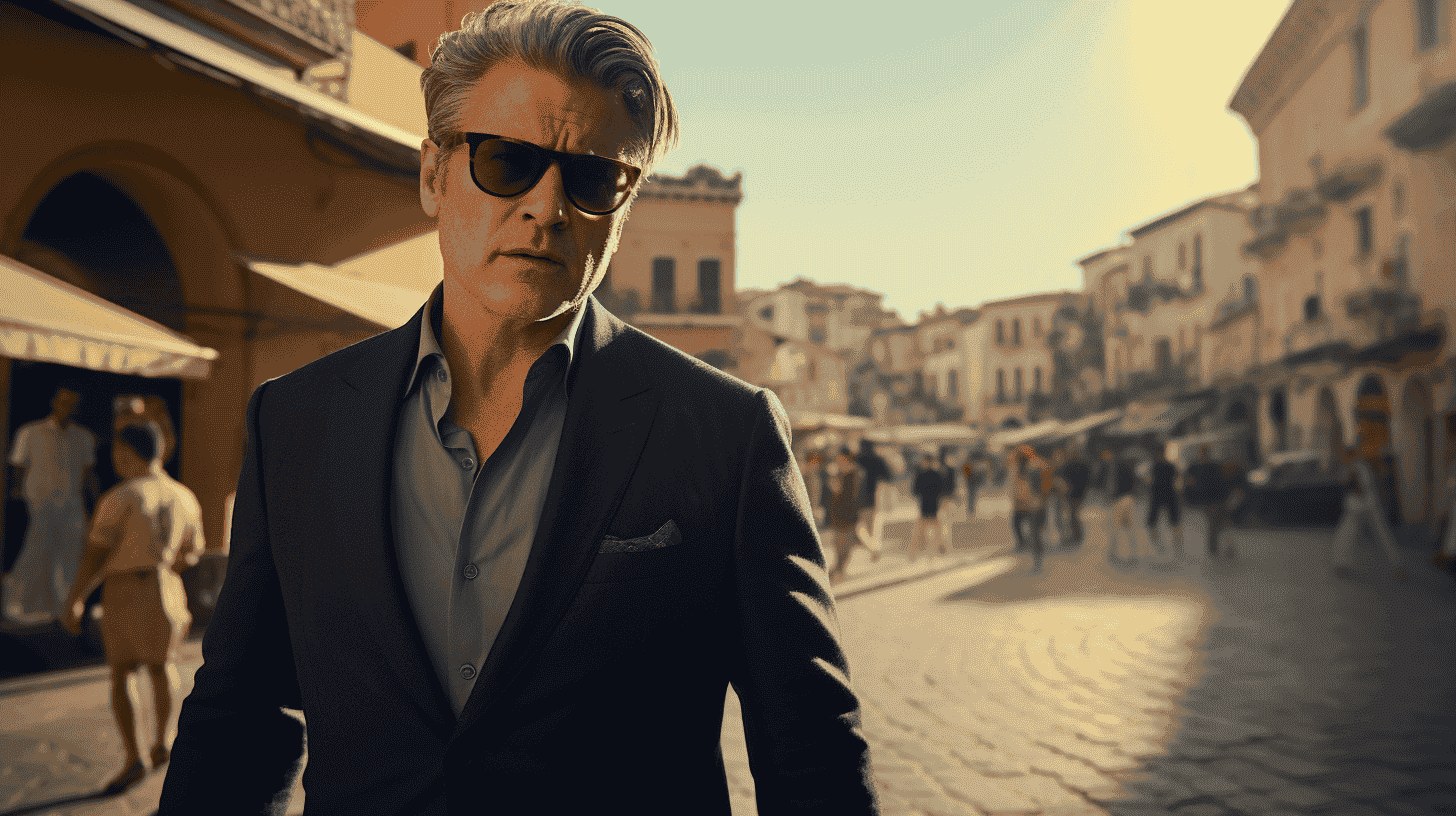 Beyond the realm of flavor and technique, Adriano recognizes the importance of sustainability and conscious consumption. His writing often explores eco-friendly practices within the ice cream industry, highlighting the use of locally sourced ingredients, reducing waste, and supporting ethical production methods.