Ah, the sultry days of summer. The sun is shining and the temperature is rising – what better way to cool off than with a delicious ice cream cocktail? Whether you're looking for an adult beverage or a kid-friendly treat, these icy concoctions are sure to please. So grab your shaker and get ready for some fun in the sun!
I don't know about you, but I'm always looking for new ways to enjoy my favorite frozen treats. That's why I'm so excited to share these amazing recipes with you. From boozy milkshakes and spiked floats to tropical slushies and beyond, these delightful drinks will make any summer day a special occasion.
No matter what type of ice cream cocktails you prefer, there's something here for everyone. So let's get started and whip up some delicious concoctions that are sure to be the hit of your next backyard bash!
Overview Of The Concept
When the weather heats up, there's nothing like a delicious ice cream cocktail to cool off! Summer drinks have always been popular, but now it's time to take this classic concept to the next level. Ice cream cocktails are a great way to add an extra dose of fun and flavor to your summer drinks. Not only can you create some incredibly tasty alcoholic desserts, but you can also explore a variety of flavors combinations – from craft recipes to more traditional options.
We all know that when it comes to summer drinks, everyone has different tastes. That's why we've come up with a variety of recipes that are sure to please any palate. From creamy parfaits to boozy shakes, these ice cream cocktails will satisfy even the most discerning drinker. Plus, each recipe offers something special for those who want something a little special in their summer drinks.
So whether you're looking for something light and refreshing or something bold and daring, these ice cream cocktails have got you covered. Get ready for some truly unforgettable summer drinks that will make your taste buds sing! Now let's take a look at all the amazing recipes we have in store for you…
Recipes For Different Tastes
There's no one-size-fits-all when it comes to ice cream cocktails. Everyone has their own unique tastes and preferences, so why not take advantage of that? From fruity flavors to creamy concoctions, there are plenty of recipes out there to explore. Here are just a few of our favorite ice cream cocktail recipes for different tastes:
Strawberry Daiquiri Float: This fruity float combines the classic taste of strawberries with the sweetness of coconut rum and a splash of lime juice. Top off your daiquiri with a scoop of strawberry ice cream and you'll be in heaven.
Mango Margarita: This boozy treat is perfect for those who like their drinks on the sour side. Blending mango puree with tequila and a hint of mint, this Margarita is sure to tantalize your taste buds. Top it off with a scoop or two of mango ice cream for an extra special treat!
Coconut Espresso Martini: For coffee lovers everywhere, this icy martini will hit the spot! Combining espresso, coconut vodka and a dash of vanilla extract, this martini will have you ready for summer in no time. Top it off with coconut ice cream for the ultimate frozen treat!
No matter what your preference may be, these delicious ice cream cocktails have something special in store for everyone! So get creative, experiment with flavors and enjoy these tasty treats all summer long!
How To Make An Ice Cream Cocktail
Now that you've got your recipes sorted, it's time to get mixing! Making an ice cream cocktail requires a few essential pieces of equipment and ingredients, but don't worry – it's all fairly straightforward. With the right tools and ingredients, you can whip up a delicious boozy treat in no time. So let's get started!
The two most important items when making an ice cream cocktail are a good blender and quality ice cream. A good blender will help ensure that all your ingredients blend together perfectly, while quality ice cream will give your drink that extra creamy texture. You'll also need some alcoholic beverages like rum or vodka, as well as mixers like juice or soda for added flavor.
Once you have all your equipment and ingredients ready, the rest is easy. Simply combine the desired amount of each ingredient in the blender and blend until everything is smooth. Then pour into glasses and top with a scoop or two of ice cream for a decadent frozen libation perfect for summer nights. If you're feeling creative, try adding different fruits or spices to customize the flavor even more!
With these tips in mind, you're now ready to make some delicious ice cream cocktails this summer!
Essential Equipment And Ingredients
Ready to make some delicious ice cream cocktails? Before you get started, it's important to have the right equipment and ingredients on hand. From an ice cream maker to a cocktail shaker, we've rounded up all the essential items needed for creating the perfect summer treat.
First, you'll need an ice cream maker so that you can whip up your own frozen concoctions. An electric one is great if you're looking for convenience, but you can also use a manual one if you prefer. Next, grab a cocktail shaker – this will help ensure that all your liquids and ingredients are properly mixed together.
As for mixers, there are plenty of options out there. Stock up on various spirits like rum and vodka as well as different juices and syrups to add flavor and sweetness. You can also use flavored liqueurs or milkshake mixes if you want something more adventurous!
Now that you have all the necessary equipment and ingredients on hand, it's time to get mixing! With a few simple steps and some creativity, you'll be able to craft some tasty ice cream cocktails in no time.
Tips And Tricks For Perfect Results
Now that you're all set with the essential equipment and ingredients, it's time to make some delicious ice cream cocktails! With a few simple mixing techniques and some creativity, you can craft the perfect summer drinks. Here are some tips to ensure your creations come out perfectly every time.
First, start by gathering all of the ingredients and measuring them correctly. This will help ensure that your cocktails have the right proportions of each ingredient. When mixing, be sure to use a gentle stirring motion – this will help prevent air bubbles from forming in your drink. You can also use a cocktail shaker if you want to add more aeration or dilution to your drink.
Finally, don't forget to get creative! There are plenty of recipes out there for unique ice cream cocktails, so feel free to experiment with different flavors and mixers. You might just discover your new favorite summer drink! As you become more experienced with these techniques, you'll be able to come up with your own delicious variations on the theme.
Variations On The Theme
When it comes to delicious ice cream cocktails, the possibilities are endless! Whether you're in the mood for a classic milkshake or something more creative, there's sure to be a tasty concoction that will hit the spot. Here are just a few of our favorite variations on the theme:
Milk and ice cream come together with vodka or whiskey in an indulgent milkshake-style cocktail. For an extra special treat, try adding some crushed candy or cookies as a topping.
Brighten up your summer with a rainbow sherbet punch! Simply combine scoops of rainbow sherbet with fruit juice and vodka for a refreshingly sweet drink.
A refreshing sorbet spritzer is perfect for hot summer days. Just mix lime sorbet with sparkling water and rum for an effervescent treat that's sure to cool you down.
Don't forget about creamy classics like root beer floats! Simply combine root beer and vanilla ice cream for a timeless favorite that never fails to satisfy.
Whether you're looking for something sweet or strong, fruity or creamy – these inventive recipes offer plenty of options to choose from! With these unique combinations, you can create delicious drinks that will transport you to summertime bliss in no time at all. So grab your ingredients and start mixing up some fun today!
Frequently Asked Questions
Is It Safe To Consume Alcoholic Ice Cream Cocktails?
Ah, the age-old question of "Is it safe to consume alcoholic ice cream cocktails?" As if we didn't already know the answer is an overwhelming yes. We all want a nice cool treat on a hot summer day, and what better way than indulging in a few delicious ice cream cocktails? But before you do that, let's talk about safety when it comes to consuming these alcoholic concoctions.
First and foremost, always remember to drink responsibly. Ice cream cocktails can be quite potent with the alcohol content, so make sure you know your limits and stick with them. It might be tempting to overindulge on these tasty treats, but for your own safety, make sure you remain aware of how much you're drinking. Also, don't forget to keep track of any other alcoholic beverages you may have consumed throughout the day.
It's important to note that most states have laws in place regarding the consumption of alcoholic beverages and minors are not allowed to purchase or consume them. So if you are planning on serving ice cream cocktails at your summer event or party, make sure everyone there is of legal drinking age. And if anyone appears to be intoxicated, take away their drink and offer them food or water instead.
Obviously there's no denying that enjoying a few delicious ice cream cocktails can add a bit of fun and excitement to any summer gathering – just don't forget about safety! Be mindful of yourself and those around you by making sure everyone is drinking responsibly and within their limits.
How Long Will An Ice Cream Cocktail Keep In The Freezer?
Have you been wondering about how long an ice cream cocktail will last in the freezer? We all know that ice cream is a delicious and popular treat during the summer months, but when you add alcohol to it, the equation changes. Ice cream cocktails combine both of these elements for a fun and cooling beverage. But before you make your own cocktail, it's important to understand how long they will keep in the freezer.
When making an alcoholic ice cream cocktail, there are some key considerations to keep in mind. Firstly, since most alcoholic beverages contain sugar and other preservatives, they can last longer than their non-alcoholic counterparts. Secondly, when storing any type of alcoholic beverage in the freezer, be sure to store it properly so as not to damage its health benefits or flavor. Finally, if using pre-made mixes or recipes with mixers like soda or juice, be sure to follow their instructions for storage as well.
For non-alcoholic recipes like an ice cream float or sundae bar, storage time depends on the ingredients used and whether you have added any additional toppings like sprinkles or syrups. Generally speaking, these types of treats should be consumed within one hour of preparation as they can spoil quickly if left unrefrigerated.
TIP: When making an ice cream cocktail at home with alcohol, consider freezing individual servings ahead of time rather than storing them all together in one container to prolong their shelf life!
Are There Any Non-Alcoholic Recipes For Ice Cream Cocktails?
As the days get warmer and summer approaches, many of us look forward to sipping a delicious ice cream cocktail. But did you know that nearly two-thirds of Americans don't drink alcohol? That's why recipes for non-alcoholic ice cream cocktails are a must this summer!
When it comes to concocting your own non-alcoholic ice cream cocktail, there are plenty of recipes to choose from. Here are four essential ingredients for any non-alcoholic ice cream cocktail recipe:
1) Ice Cream – Whether you're using classic vanilla or something fruity like strawberry or peach, having a creamy base is key.
2) Sweetener – Simple syrup or agave nectar work best.
3) Fruit Juice – Get creative with your fruit juice selection! Peach, mango, and raspberry juices all make great additions.
4) Flavoring – You can add flavorings like coconut extract or almond extract for an extra kick.
Plus, you can also experiment with other ingredients like syrups, nuts, and candy pieces for an even bolder taste.
No matter what flavors you choose for your non-alcoholic ice cream cocktail recipe this summer, be sure to enjoy it with friends and family in the warm sunshine. With the right ingredients and a little bit of creativity, these delicious drinks will help keep everyone cool all season long!
Are There Any Health Benefits To Consuming Ice Cream Cocktails?
When it comes to summer drinks, ice cream cocktails come to mind. But are there any health benefits associated with consuming them? Let's take a look.
First off, let's talk about the types of ice cream cocktails available. There are both alcoholic and non-alcoholic recipes for these summer drinks, so you can enjoy them whether or not you're imbibing alcohol. For those looking for a healthier option, non-alcoholic recipes are likely the best choice.
In terms of actual health benefits of consuming ice cream cocktails, there is no specific evidence that suggests they provide any nutritional value beyond what regular ice cream would. However, if you are looking for an indulgent treat during the summer months – either with or without alcohol – these drinks can offer a delicious way to satisfy your sweet tooth while also providing some refreshment on a hot day.
At the end of the day, whether you choose an alcoholic or non-alcoholic recipe for your ice cream cocktail, it's up to you to decide how much benefit (if any) you'd like to get from it. Enjoy responsibly!
Is There A Difference Between An Ice Cream Float And An Ice Cream Cocktail?
Exploring the difference between an ice cream float and an ice cream cocktail is like setting off on a journey to a new destination. It's exciting, mysterious, and filled with potential. So what is the difference between these two delicious treats?
To start, let's look at how they are similar. Both are made with some combination of ice cream and liquid such as soda or milk. Both can be made with either alcoholic recipes or non-alcoholic recipes depending on the preference of the person making them.
There are some key differences that set these two desserts apart from each other. An ice cream float usually contains one scoop of ice cream combined with one type of soda while an ice cream cocktail typically contains multiple scoops of ice cream mixed with various types of liquors and mixers. Here are three points to consider:
• Ice Cream Float: One scoop in one type of soda
• Ice Cream Cocktail: Multiple scoops in various types of liquors and mixers
• Alcoholic/Non-Alcoholic Recipes: Depending on preference
Ultimately, it comes down to personal preference when deciding which dessert to make – whether it's a traditional ice cream float or something more unique like an ice cream cocktail! No matter which option you choose, these sweet treats will be sure to make your summer that much sweeter!
Conclusion
It's clear that ice cream cocktails are the perfect way to cool off during the hot summer months. Not only are they delicious, but they can be made with or without alcohol, making them suitable for everyone. Plus, they're easy to make and can be stored in the freezer for up to a month.
Despite their popularity, there are still some questions around safety and health benefits of consuming ice cream cocktails. While it's important to note that alcoholic beverages should always be consumed responsibly, research has found that adults who occasionally consume one or two drinks have lower rates of mortality than those who don't drink at all!
In conclusion, ice cream cocktails are a great way to enjoy a cool treat while socializing with friends. Whether you choose the classic ice cream float or an alcoholic version, you'll find plenty of recipes online to make your own unique creation. I hope this article has provided you with enough information to make an informed decision about whether or not to indulge in an ice cream cocktail this summer!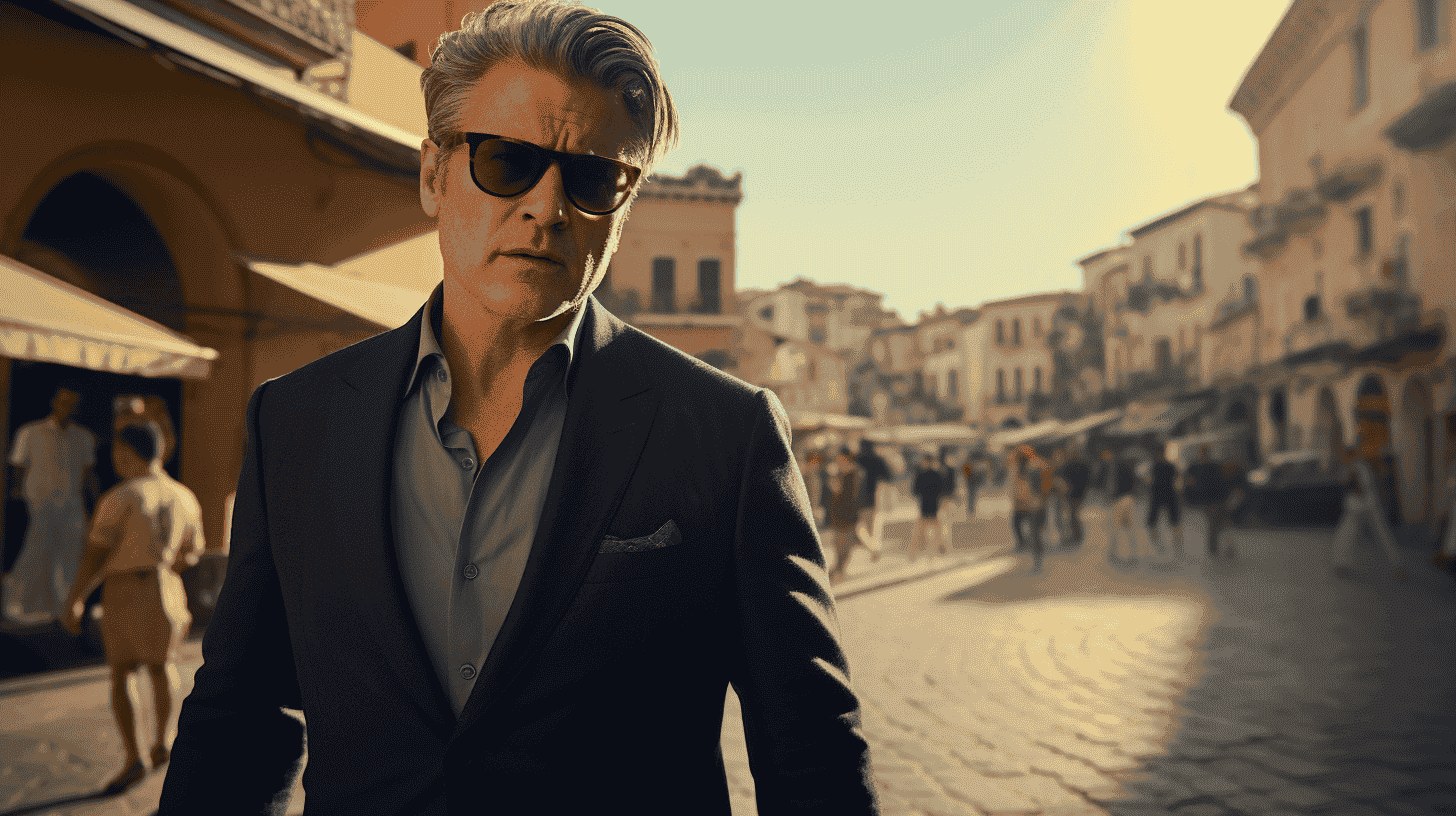 Beyond the realm of flavor and technique, Adriano recognizes the importance of sustainability and conscious consumption. His writing often explores eco-friendly practices within the ice cream industry, highlighting the use of locally sourced ingredients, reducing waste, and supporting ethical production methods.