Ice cream is a classic, timeless treat that never fails to bring smiles to both young and old alike. An ice cream party can be the perfect way to celebrate any occasion with friends or family, regardless of age! Are you ready for scoops of fun? Here's how to throw the best ice cream party ever!
Discover delicious recipes that will make your guests feel like they are in an ice cream paradise. Learn creative ways to serve up some tasty treats that everyone will love. Get inspired by easy decoration ideas so you can transform any space into a magical world filled with all things related to ice cream.
We'll show you everything you need to know about throwing an epic ice cream bash so it's sure to be remembered as one of the most enjoyable experiences ever! So grab your spoons and let's get started on planning the ultimate party experience–it's time for scoops of fun!
Party Planning Basics
Planning a party can be daunting, but throwing an ice cream extravaganza doesn't have to be. With the right planning and know-how, you'll be ready for any sundae shindig in no time!
To begin with, decide on your guest list. Invite as many friends as you'd like – it's all about having fun! And don't forget to come up with a creative way to ask them over; send out invites or make some unique decorations that will get everyone excited for the special day.
Now it's time to pick out the perfect ice cream flavors. Stock up on classic favorites like vanilla and chocolate, plus mix-ins like sprinkles, candy pieces, and syrups so guests can customize their treats according to their tastes. Be sure to also include vegan alternatives if needed. And don't forget the toppings too – marshmallows, whipped cream, caramel sauce…the possibilities are endless! Now you're all set for hosting the best ice cream party ever!
Choosing The Right Ice Cream
When it comes to selecting the ice cream for your party, there's no shortage of options. From creamy gelatos and sherbets to fruity sorbets and frozen yogurts – or even vegan-friendly alternatives – you'll want to make sure everyone can enjoy their favorite flavors. And don't forget about mix-ins like chocolate chips, nuts, sprinkles, and more! The possibilities are endless.
Once you've got all the scoops ready to serve, set up a cool spread with toppings that guests can choose from. Pick out classic favorites like whipped cream, syrups, candy pieces, and marshmallows; if desired, offer healthier topping choices such as fresh fruit slices or honey for a delicious twist on traditional sundaes. To ensure everyone gets just what they're craving at your ice cream social–presentation matters too! Place bowls of various toppings in colorful dishes around the table so each guest can easily add a few finishing touches to their treat.
No matter how big or small the event is, an ice cream extravaganza is always guaranteed to be fun and delicious! With these tips in mind, you'll have everything needed to host a terrifically tasty get-together that won't soon be forgotten by anyone who attends.
Creative Toppings And Mix-Ins
When it comes to adding some fun extras to your ice cream party, the sky is the limit! From classic favorites like chocolate chips and sprinkles to more creative options such as cookie dough pieces or crushed candy bars – there's something for everyone. You can even create unique combinations of flavors and mix-ins that will make each guest feel extra special.
To really wow your guests, try creating a topping bar with an array of choices that they can customize their own scoops with. This way, everyone at the event can have a blast experimenting with different flavor profiles and textures. Think beyond just syrups and candies; offer things like crumbled graham crackers, chopped nuts, mini marshmallows, coconut flakes, s'mores bits–the possibilities are endless! For those looking for healthier alternatives, be sure to include fresh fruits like strawberries or blueberries into the selection.
No matter what you choose to serve up at your ice cream social, one thing's for sure: all your friends will be screaming for seconds! With these ideas in mind, you'll easily be able to put together a delicious spread that would put any store-bought sundae bar to shame.
Creative Serving Ideas
Once the toppings and mix-ins have been taken care of, it's time to get creative with how you serve up your ice cream! From traditional dishes like waffle cones or sugar cones, to more inventive options such as ice cream bouquets and sundae boats – there are plenty of fun ways to present this classic treat.
For an extra special touch, why not try serving individual scoops in mini mason jars? This way, each guest can combine their favorite flavors into one cute little package they can take home with them. You could even set up a station where guests can decorate their own jar lids with colorful ribbons and stickers for added pizzazz.
No matter what kind of presentation style you go for at your party, make sure that everyone gets a chance to enjoy some delicious frozen treats. After all, nothing brings people together quite like sharing smiles over a scoop (or two!) of ice cream!
Easy Clean Up Tips
With all the sugary sweetness of an ice cream party, it's only natural to want to keep the cleanup process as tidy and stress-free as possible. According to a recent survey, more than 80% of Americans agree that cleaning up after hosting any type of event is one of their least favorite tasks!
Fortunately, with a few clever tips and tricks, you can make sure your post-party clean up is quick and easy:
• Disposable items: Utilizing disposable dishes such as plastic cups or spoons makes clean up a breeze – plus they come in so many different colors and designs these days that you can easily find ones to match your theme.
o Don't forget about napkins too – paper towels are great for wiping sticky fingers while cloth napkins give off a much fancier vibe if you're going for something more upscale.
o And if you happen to have extra balloons lying around from decorating earlier in the day, why not use them as part of your cleanup routine? Simply tie some garbage bags onto the ends and then have everyone throw their trash into the balloon before popping it open!
• Organization: Having bins set aside for dirty dishes will help immensely when it comes time for washing everything afterwards. This way there won't be any confusion later on about which plate belongs where – just grab each bin and get started on drying quickly without having to worry about sorting anything out first.
By following these simple steps, you'll be able to enjoy every moment of your ice cream party without stressing over what needs to be done next when it's time to go home. So don't let messes pile up – take charge by being organized now and reap the rewards at the end of a successful celebration!
Frequently Asked Questions
What Is The Best Type Of Ice Cream For A Party?
When throwing an ice cream party, one of the most important decisions to make is choosing the right type of ice cream. There are so many options available that it can be difficult to decide which flavors and varieties will best suit your guests' preferences.
For a successful party, consider offering both traditional favorites like chocolate, vanilla, strawberry, and cookies & cream as well as more adventurous flavors such as salted caramel or raspberry sorbet. Additionally, you may want to think about providing non-dairy alternatives for those with dietary restrictions. Containers of vegan coconut-based ice creams are widely available in most grocery stores today.
No matter what you choose, having multiple options ensures everyone can find something they enjoy! Topping bars with all sorts of goodies from sprinkles to chopped nuts provide even more variety and customization to your guests' scoops. With these tips in mind, your guests will sure have a blast at your next ice cream social!
How Much Ice Cream Should I Buy For My Party?
Throwing an ice cream party involves a lot of planning, but one of the most important questions to answer is how much ice cream should you buy? When it comes to hosting a successful event, having enough food on hand is key.
The amount of ice cream needed depends on several factors such as the number of guests, their ages and appetites, and any other desserts that will be served. If there are only adults attending, consider buying slightly more than two scoops per person. Children tend to eat more so plan for up to four scoops each. And if your menu includes additional treats like cake or cookies, adjust accordingly.
Overall, it's best to err on the side of caution when purchasing supplies for your party. That way you can avoid running out mid-celebration! So make sure you have plenty of delicious flavors available for all your guests – they'll thank you later!
What Are Some Unique Topping Ideas For An Ice Cream Party?
When planning an ice cream party, a major component to consider is the toppings. Toppings can really bring out the flavor of your favorite frozen treat and make for an unforgettable experience! But when it comes to topping options, you might be at a loss as to what would truly make your event stand apart from all others.
Fortunately, there are tons of unique topping ideas that can help transform your next ice cream party into something special. For example, try adding some crunchy favorites like cereal or granola pieces on top of each scoop. Or perhaps you'd prefer something sweet like chocolate chips or chopped up candy bars? You could even go wild with savory ingredients such as crushed pretzels or bacon bits! The possibilities are endless – so get creative and have fun coming up with unusual combinations.
Don't forget about sauces either – they add another level of sweetness to any sundae creation. Caramel and hot fudge are always crowd-pleasers but if you're feeling adventurous why not experiment with other flavors such as honey, raspberry syrup, peanut butter sauce…the list goes on! By mixing things up and offering guests a range of interesting topping choices, you'll ensure everyone has an enjoyable time at your ice cream bash.
How Can I Keep The Ice Cream Cold During The Party?
Ah, the joy of an ice cream party! Everyone loves it and what could be better than having those sweet treats on a hot day? But how can you keep your delicious scoops cool during the festivities? Well, we've got some great ideas for you.
There are several ways to maintain that chill factor throughout your event. One option is to buy pre-made ice cream cups with lids or individual serving containers so each person can have their own personal scoop. This way, everyone's portion stays nice and cold until they finish eating it. Another approach is to get creative with decorations: fill bowls and buckets with shaved ice or use them as makeshift freezers by freezing water in them overnight before the party begins.
Finally, if the weather allows it, consider setting up an outdoor station where guests can build their own ice cream sundaes from a number of chilled toppings like candy pieces or fresh fruit slices. With these tips in mind, there's no reason why your summer bash won't be full of icy goodness all night long!
What Are Some Easy And Fun Decorations For An Ice Cream Party?
When planning an ice cream party, decorations are a great way to make it fun and memorable. There are plenty of ways to create festive and creative decorations that will be sure to impress your guests and get them in the spirit for some cold treats.
One easy option is to use streamers or balloons in bright colors such as blue, green, pink, and yellow which represent classic flavors like mint chip, pistachio, strawberry, and banana. You could also hang up pictures of ice cream cones around the room! For even more impact, you can make homemade banners with colorful paper cutouts in shapes of scoops of ice cream.
For an extra special touch, consider having custom tablecloths made with images of your favorite flavors printed onto fabric. This would work especially well if you're hosting a themed party – just pick out a few coordinating colors and designs that match your theme! Plus, this type of decoration looks impressive but doesn't take too much time or effort to put together.
No matter what kind of decorations you decide on for your ice cream party, they're sure to add a cheerful atmosphere that'll have everyone feeling excited about their sweet treat.
Conclusion
The perfect ice cream party is one that is filled with delicious flavors and creative decorations. With the right supplies, you can create a sugary masterpiece that everyone will remember forever! When planning your event, think carefully about what type of ice cream to buy, how much to get, and which toppings will make your guests smile. Be sure to keep everything cold during the celebration so nothing melts away in the heat of summer. Finally, don't forget to have some fun decorations on hand – from colorful streamers to balloons shaped like ice cream cones.
Throwing an unforgettable ice cream party doesn't take much effort – just a little bit of creativity and enthusiasm. After all, life is like an ice cream cone: it should be enjoyed one scoop at a time! With these tips in mind, you'll be able to craft a sweet escape for your friends and family. So grab those spoons and let the festivities begin!
Let this be your invitation to throw the most sensationalice cream party of all-time! All you need are the right ingredients – plus lots of love and laughter thrown into the mix -and you're sure to create something really special. So gather up your guests and dig into heaps of joy-filled scoops; they may not stay cool forever, but memories made here will last a lifetime!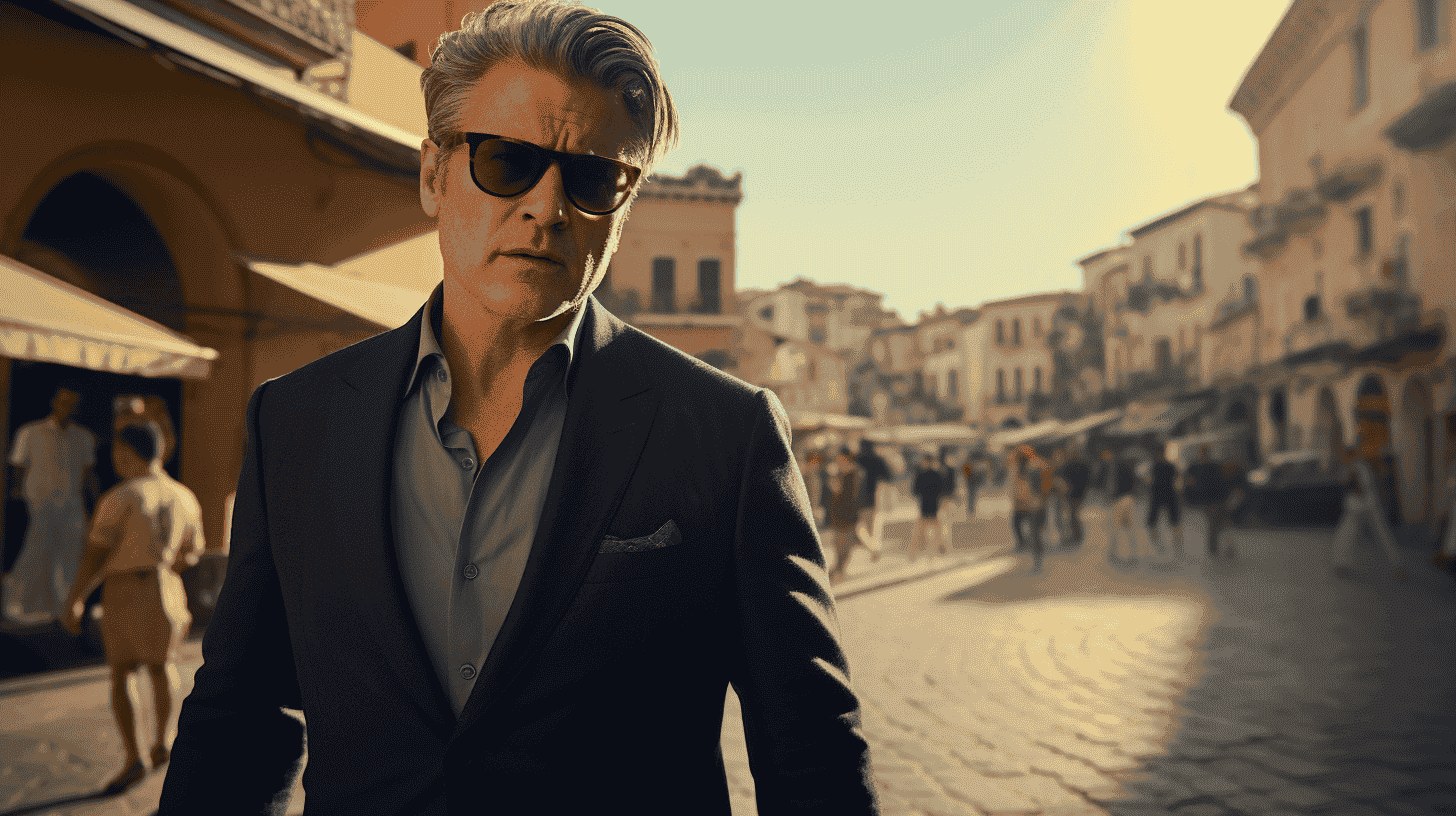 Beyond the realm of flavor and technique, Adriano recognizes the importance of sustainability and conscious consumption. His writing often explores eco-friendly practices within the ice cream industry, highlighting the use of locally sourced ingredients, reducing waste, and supporting ethical production methods.