Are you ready to take your ice cream party to the next level? Whether it's a birthday bash or just an opportunity for friends and family to get together, there are some must-have goods that will make any gathering more special. From sprinkles to balloons, read on to learn how these items can elevate your ice cream party!
The first key element of an unforgettable celebration is decorations. Balloons add fun color and texture while also making a space feel festive. They come in all shapes and sizes so no matter what sort of look you're going for, there's sure to be something perfect for your event. Plus, they're relatively inexpensive which makes them great additions when planning a budget friendly event.
No sweet treat is complete without the perfect toppings – this includes the iconic rainbow of sprinkles! Sprinkles have always been one of the most popular ways to dress up any dessert but now there are even more options available such as chocolate chips, nuts, coconut flakes, marshmallows…the list goes on! With so many choices out there it can be hard to decide but remember that it's all about having fun with whatever ingredients you choose.
Decorative Toppings
Did you know that the average person eats ice cream at least 28 times a year? That's a lot of ice cream! If you're looking to take your next ice cream party up a notch, decorative toppings are an essential. From sprinkles and candy pieces to syrups and sauces, there's something for everyone.
There are endless choices when it comes to topping off your frozen treat. Sprinkles come in all sorts of colors and shapes–from classic rainbow jimmies to star-shaped confetti. They can easily be added to any type of ice cream or mix-in flavor combination. Not into sprinkles? Consider trying out some chocolate chips, chopped nuts, crushed cookies, gummy bears, marshmallows or cereal bits instead! For more adventurous palates, try adding edible glitter or fancy flavored sauces like salted caramel or strawberry coulis.
No matter how creative you get with your toppings, don't forget about presentation. Have fun plating each scoop by placing decorations around the bowl or cup for extra flair. Think beyond traditional cones and dishes; balloons, colorful liners and paper umbrellas make great accents too! With these must-have goods on hand, your guests will have a blast crafting their own delicious creations.
Creative Ice Cream Dishes
Creative dishes can really take an ice cream party to the next level. From mini waffle cones and edible cups to creative molds, there's a variety of ways to serve up this classic treat. For those who love traditional ice cream scoops, try out some unique spoons or scoopers made from plastic, ceramic or even metal for extra pizzazz.
For smaller servings, look for individual bowls with accompanying serving utensils like tiny tongs and spades—perfect for topping off each mini-dish with sprinkles! Or if you're going all out, consider using silicone molds in various shapes like stars, hearts and flowers. These are great conversation starters that will make your guests smile as they dig into their frozen treats.
No matter what type of dishware you choose, don't forget about presentation. Showcase different flavors by separating them into separate platters and top them off with colorful garnishes like mint leaves or chocolate shavings. With these must-have goods on hand, your guests won't know what hit 'em!
Fun Table Settings
Once you've chosen the dishes for your ice cream party, it's time to focus on creating a fun table setting. Whether you're indoors or outdoors, adding whimsical decorations and accessories can really bring the atmosphere to life. To get started, start with a bright colored tablecloth that will draw attention to your dessert display. Then layer up with matching plates, napkins and placemats for each place setting.
Don't forget about decorating the cups! A few strategically placed balloons around the table is always festive—or if you want something more interactive, why not try out some sparklers? These are especially great when serving sundaes during summer months as they add an extra bit of excitement while keeping everyone safe from dripping hot fudge.
To complete the look, top off each plate with a sprinkle-filled cone or bowl filled with colorful candy pieces like M&M's® or sprinkles. This way, guests can customize their own treats after scooping them up in their favorite flavors. With these must-have goods on hand, your ice cream party is sure to be one for the ages!
Entertainment Ideas
To make your ice cream party extra special, don't forget about the entertainment! As you're serving up delicious treats and drinks, keep everyone occupied with some fun activities. Here are a few ideas to get you started:
• Set up an ice cream sundae bar where guests can choose from a variety of toppings like sprinkles or nuts. This is great for encouraging creativity while also teaching kids how to build their own flavors.
• Have a scooping contest to see who can fill their cup the fastest without making a mess! You could even award a prize at the end for whoever scoops the most in one minute.
• Create an arts and crafts station by setting out paper cones, stickers and markers so that guests can decorate their own treat containers before they go home with it.
• For added excitement, why not have a flavor guessing game? Place bowls filled with different ice creams and let everyone taste them blindfolded – each person has to guess what flavor it is before moving onto the next bowl!
No matter which activity you choose, there's sure to be plenty of laughter as your guests enjoy creating memories together over these tasty delights.
Specialty Drinks
You can take your ice cream party to the next level by serving up some specialty drinks. As you whip up these delicious concoctions, it'll be like turning an ordinary event into a magical experience. Here are a few ideas to get you started:
• Float Your Way To Heaven – Pour root beer and vanilla ice cream into tall glasses for this classic treat that everyone will love. You can even top it with whipped cream, sprinkles and maraschino cherries if you'd like!
• Sweet Dreams Are Made Of Ice Cream – Mix together almond milk, strawberry syrup and mint leaves in a blender before adding scoops of your favorite flavor of ice cream. This tasty drink is sure to make all your dreams come true…at least until the last drop is gone!
• Banana-tini – Combine banana liqueur, half & half, simple syrup and crushed graham crackers in a shaker before pouring into martini glasses rimmed with chocolate chips. Add two scoops of vanilla bean ice cream on top and voila – instant party perfection!
TIP: For added presentation value (and fun!), add edible decorations such as tiny umbrellas or paper straws to each glass before serving them up. Doing this makes something already sweet even sweeter!
Frequently Asked Questions
What Type Of Ice Cream Should I Use For My Party?
When it comes to hosting an ice cream party, one of the most important decisions you will make is what type of ice cream to serve. You want something that your guests can enjoy and remember fondly from their childhoods or create amazing new flavors for them to explore! While there are many types of delicious options available, here are some key considerations to keep in mind when selecting the perfect scoop:
• Variety – Choose a variety of flavors so that everyone has something they like. From classics like vanilla and chocolate chip to more adventurous choices like mint cookie crunch and pistachio-cherry swirl, providing a range of tastes is sure to please any crowd.
• Quality – Make sure you choose high-quality ingredients for your scoops. The better the quality, the tastier the experience. Look for dairy products made with organic milk from grass-fed cows or plant-based alternatives if preferred, as well as pure cane sugar instead of artificial sweeteners .
• Texture – Consider how you'll be serving your ice cream and select accordingly. Softserve is great for cones or cups but not ideal for making sundaes; whereas hardpack works best for those recipes requiring spoonable consistency.
• Fun Factor – Don't forget about presentation! You can have fun by putting out toppings like sprinkles, nuts, candies and syrups along with creative vessels such as waffle cone bowls or parfait glasses. These small touches will turn plain old ice cream into a memorable treat!
No matter which route you take, having both familiar favorites and unique combinations on hand at your party ensures everyone finds something they love. With these tips in mind, you'll be ready to put together an unforgettable dessert spread that all your guests can enjoy – no matter their taste preferences!
How Can I Create A Memorable Experience For My Guests?
Picture yourself in the moment, surrounded by friends and family as your backyard is filled with laughter. The sun is setting, casting a warm light on the gathering, while the smell of freshly scooped ice cream drifts through the air. You know you want to create an unforgettable experience for all those attending your party – but how?
When it comes to hosting any event or celebration, it's important to focus on creating a unique atmosphere that excites everyone involved. Incorporating special touches such as vibrant decorations or festive games can help set the tone for an enjoyable evening. By thinking outside of the box when planning your ice cream party, you can make sure your guests will leave feeling delighted and entertained!
One way to provide an extra element of fun at your get-together is by offering creative topping options for everyone's dessert. Consider adding some edible confetti or even tiny marshmallows so that each person can customize their own sundae creation. Additionally, providing colorful cups and spoons adds another layer of excitement – allowing them to take part in designing their own delicious treat! Lastly, don't forget about music! Setting up speakers outdoors will keep everyone grooving late into the night.
Creating a memorable experience doesn't have to be complicated – just stay true to your vision and watch your dreams come alive!
What Type Of Decorations Should I Use For The Ice Cream Party?
When planning an ice cream party, it's important to consider the decorations you'll use. After all, decorations can make or break a memorable experience for your guests. In order to create the perfect atmosphere and ensure everyone has a good time, here are some must-have goods that will really elevate the event:
• Balloons – Nothing brings joy quite like balloons! Add lots of colorful latex balloons around the room in various shapes and sizes.
• Tablecloth – Create a festive look with a themed tablecloth that matches the color scheme of your party.
• Streamers – Hang streamers from wall to wall and ceiling to floor for a fun and whimsical effect.
• Lights – String lights provide just enough light for outdoor gatherings; they also add texture and sparkle to any space.
These items are sure to take your ice cream party up a notch! Not only do they bring charm and personality but they also serve as conversation starters between guests, creating plenty of opportunities for laughter and fun throughout the evening. It's easy to turn even the simplest get together into something special when adding these touches – so don't forget them!
How Do I Keep The Ice Cream Cold For An Extended Period Of Time?
Keeping ice cream cold for an extended period of time is essential to ensure the success of any ice cream party. But how do you keep it from melting? Well, there are a few methods you can use:
First, using insulated coolers or bags with freezer packs should be your go-to method. This allows the ice cream to stay colder and last longer without having to constantly refill on more ice or dry ice. You could also invest in a small portable electric cooler that will keep the desserts chilled for as long as needed.
Next, you might want to consider serving pre-scooped individual servings rather than large containers of bulk ice cream. Not only does this reduce waste, but it helps prevent everyone from digging into the same container and double dipping their spoons! It's much easier to store these single servings in smaller disposable containers with lids that lock in all the coolness until they're ready to be consumed.
TIP: For extra points, put out fun toppings like mini chocolate chips, chopped nuts or sprinkles so guests can customize their own sundaes or cones!
What Types Of Activities Should I Provide For My Guests?
"All work and no play makes Jack a dull boy." This adage rings true when planning any event; the same is true for an ice cream party. When deciding what types of activities to provide for guests, it's important to think about everyone's age range and interests so that all can have fun.
To keep things interesting, consider playing classic lawn games like cornhole or croquet. These are easy to learn and offer endless opportunities for competition between friends. Additionally, set up some interactive art stations where people can make their own sundaes with different toppings or come together in teams to decorate cupcakes. For younger kids, providing coloring books and crayons gives them something creative to do while adults relax over ice cream.
No matter how you choose to entertain your guests, having delicious cold treats will be surefire way to bring smiles around the table. Investing in coolers or insulated bags help keep food at its ideal temperature throughout the whole party – making it easier than ever to enjoy every bite!
Conclusion
Capping off your ice cream party with the perfect decorations and activities is sure to leave a lasting impression on your guests. Whether you choose balloons, sprinkles, or both, these decorative items will add an element of fun that everyone can appreciate. And when it comes to keeping the ice cream cold for extended periods of time, there are plenty of options from insulated coolers to reusable gel packs.
Symbolically speaking, the decorations and activities of your ice cream party represent much more than their literal purpose. They represent togetherness – gathering around a common interest in celebration of life's sweetest moments shared between friends and family. The treats themselves are just one part; the memories created by them last longer than any scoop of ice cream ever could.
As such, planning a successful ice cream party requires attention to detail and careful consideration every step of the way. From selecting the right type of ice cream to creating memorable experiences through decorations and activities, no stone should be left unturned in order to make this special occasion into something truly remarkable!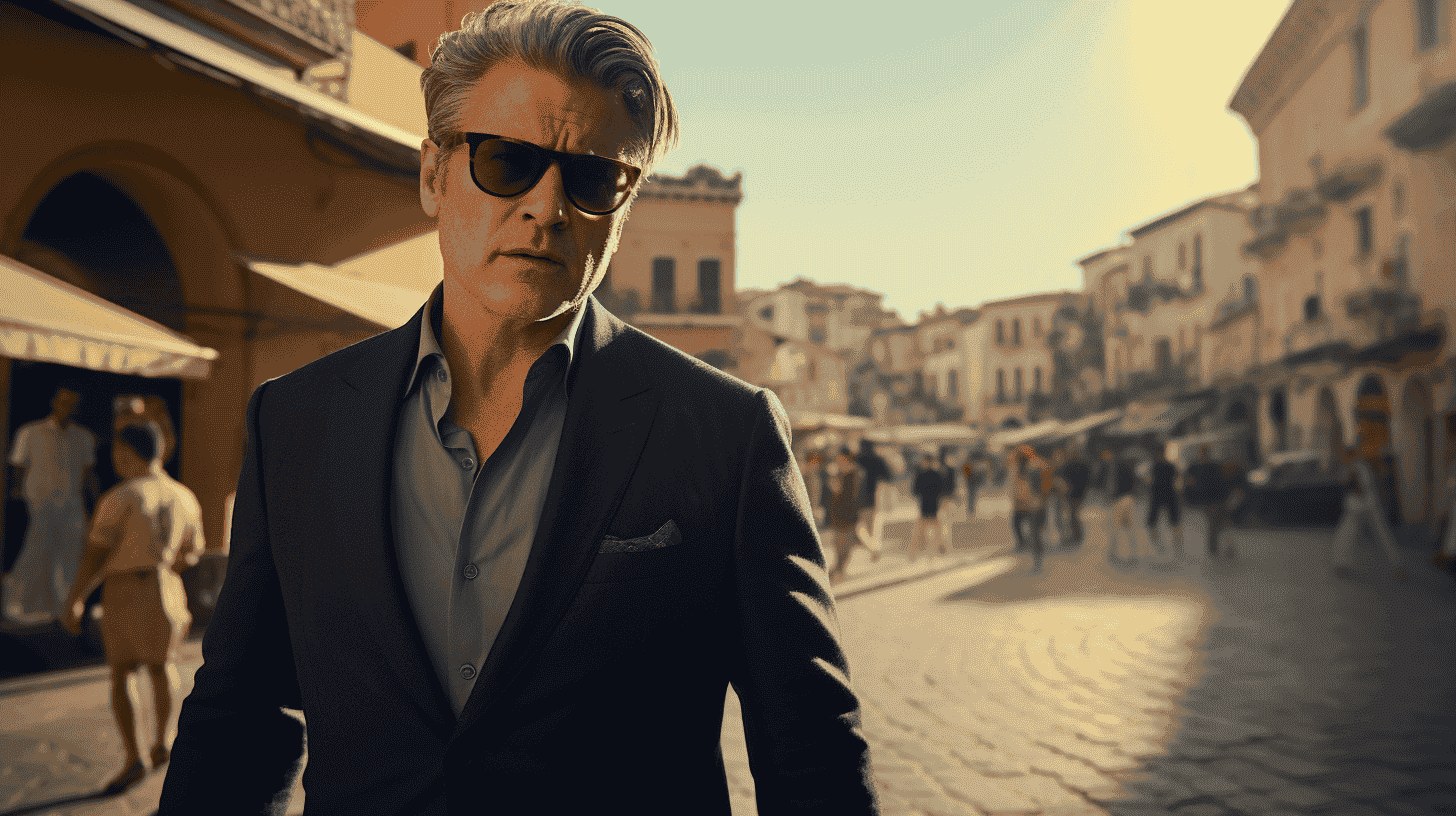 Beyond the realm of flavor and technique, Adriano recognizes the importance of sustainability and conscious consumption. His writing often explores eco-friendly practices within the ice cream industry, highlighting the use of locally sourced ingredients, reducing waste, and supporting ethical production methods.