Ice cream is one of the most satisfying, indulgent desserts in the world. However, if you're looking to watch your calorie intake, the good news is that there are plenty of low-calorie options out there.
Low-calorie ice creams tend to use skim milk as a base, or sometimes yogurt and protein concentrates. Some also use artificial sweeteners, which can help achieve a creamy texture and rich taste without the added calories.
Sorbet
Sorbet is a low-calorie frozen dessert that can be made with just fruit and sugar. It is often lower in fat than ice cream, making it an excellent choice for those who want to avoid dairy while still enjoying a sweet treat.
The term sorbet originated from sherbet, which was served widely in the Middle East and is one of the oldest forms of frozen desserts. It is also an excellent palate cleanser for a multi-course meal.
A popular frozen dessert, sorbet is made like gelato by churning ingredients until they freeze to a dense and consistent texture. Sorbet can be made with a variety of fruits, such as strawberries, mangos and bananas. Some sorbets are even flavored with herbs, such as watermelon basil or beet pomegranate.
Many people confuse sorbet and sherbet, but they are actually two different types of frozen dessert. Both are made with a fruit-based puree and ice, but sherbet contains milk, cream or buttermilk to make it slightly more creamy than sorbet. Sherbet is not vegan or lactose-intolerant friendly, however, so those who suffer from these conditions may be able to enjoy sherbet as an occasional treat.
Sherbet is higher in calories than sorbet because it includes dairy. A 1/2 cup serving of sherbet averages 130 calories and 1 to 3 grams of fat.
Sorbet is less than 100 calories per serving, and it can be made with a variety of flavors, including chocolate. It can also be flavored with alcohol, such as a little vodka. Try making a cherry or grapefruit sorbet with vodka, and add fresh mint for a refreshing and savory summer treat.
You can use a wide range of fruits to make sorbet, including strawberries, mangos, bananas and grapefruit. Try adding a few drops of lemon, lime or orange zest to the mixture for a delicious, refreshing flavor.
Sorbet is also a great option for anyone on a weight loss diet, as it is low in calories and fat. A 1/2 cup serving of sorbet averages 120 to 150 calories, and it can be made with a low-fat milk substitute or yogurt for added protein. It can also be topped with fresh fruit, such as fresh strawberries or pineapples.
Silken Tofu Pudding
Silken tofu is one of the best vegan ingredients for baking, offering a creamy texture that can replace butter and eggs in recipes. It's also an excellent source of protein and healthy fats, making it the perfect dessert option for those who are looking to make healthier choices.
If you're looking for a dessert that's low in calories, this vegan chocolate tofu pudding is the perfect choice. It's a simple and quick to prepare dessert that's sure to impress your guests!
Served warm or cold, this delicious Chinese tofu pudding is both refreshing and addictive. Delicately flavored with ginger and brown sugar, it's a sweet treat that is perfect for any occasion.
This recipe is gluten-free and contains a variety of vitamins, minerals, and anti-inflammatory properties. It's also a low-calorie treat that can be enjoyed by those who are on a weight loss plan.
To start, boil water, ginger, and Chinese rock sugar in a small pot until the sugar is completely dissolved. Leave the mixture to cool slightly before adding the tofu and other ingredients.
Once the tofu is combined, add melted chocolate, cocoa powder, maple syrup, and vanilla extract. Then, blend the mixture until smooth and creamy. You can use a blender or food processor to complete this process.
In addition to being low in calories, this recipe is also high in fiber and protein. Unlike traditional cheesecake, this recipe uses silken tofu as its binding agent instead of eggs, so it's a healthier and lower-calorie option for those who are trying to limit their intake of dairy products.
Another easy and delicious recipe that is low in calories is this silken tofu chocolate mousse. It's simple to make and is a fantastic treat to enjoy on its own or as a base for your favorite toppings. You can even freeze it in ice-lolly molds for an extra special summer treat!
Fruit Popsicles
Fruit popsicles are an easy and delicious way to keep cool during the summer. They are also a healthy treat that helps to boost your Vitamin C intake and reduce your risk of chronic disease.
The first step is to choose a healthy fruit puree or juice. The most nutrient dense fruits are bananas, apples, and grapes. If you want a slightly sweeter popsicle, you can add a small amount of honey or maple syrup.
Next, you'll want to blend the ingredients together until they are smooth and creamy. You can do this in a high-performance blender or food processor.
Once you've achieved the desired consistency, you can pour your puree into a popsicle mold. Make sure you have a lid for the molds so you can remove them once they're frozen.
You can also use different colors and combinations of fruit to create a unique flavor. For example, a mix of mango, blueberries, and kiwi is great for a fun twist on the traditional popsicle.
Another option is to mix different fruit flavors into a single fruit puree. For example, you can make a mango popsicle by mixing chopped mango, lemon juice and a few pinches of salt into the fruit puree. You can also use other fruits like berries or even watermelon for a refreshing and colorful frozen treat.
In addition to being less than 100 calories, these fruit popsicles are also a good source of fiber and antioxidants. These nutritious treats are a fantastic way to encourage children to try new foods, especially if they have trouble consuming them on their own.
Despite their low calorie content, most commercially available fruit popsicles still contain added sugar and/or artificial sweeteners. These additives are not healthy for your body and can actually disrupt your microbiome composition, increase your appetite, and affect insulin secretion.
Banana Pudding
Banana pudding is a classic dessert that is easy to make and tastes a million times better than store-bought. It is a great treat for summer, holidays, and anytime!
It is also a low calorie dessert. It is made with vanilla wafer cookies, sliced bananas, and whipped cream. This recipe is easy to make and only takes about 15 minutes of work.
The most important thing to keep in mind is that this dessert needs to be set for at least 4 hours before serving so that the cookies can soften. If you don't plan ahead enough, the vanilla wafers will get mushy and your banana pudding will not be set.
Another tip is to assemble the pudding in a bowl, trifle dish, or baking pan instead of individual parfait glasses. That way you will get more layers and have more bang for your buck!
You can also add in other ingredients that will make the pudding even more flavorful. For example, you could substitute a little peanut butter in the mix to add more of a banana flavor and give it more layers!
Once you have everything layered, cover the whole thing with plastic wrap and chill it in the fridge until ready to serve. This dessert is best when served fresh, but it will also keep, covered, in the refrigerator for up to 3 days.
It is a classic Southern favorite that has become popular around the world. Several variations of the recipe exist, though the most common version calls for custard, sponge cake, and Nilla wafers. However, many people today choose to omit the custard and use vanilla pudding instead.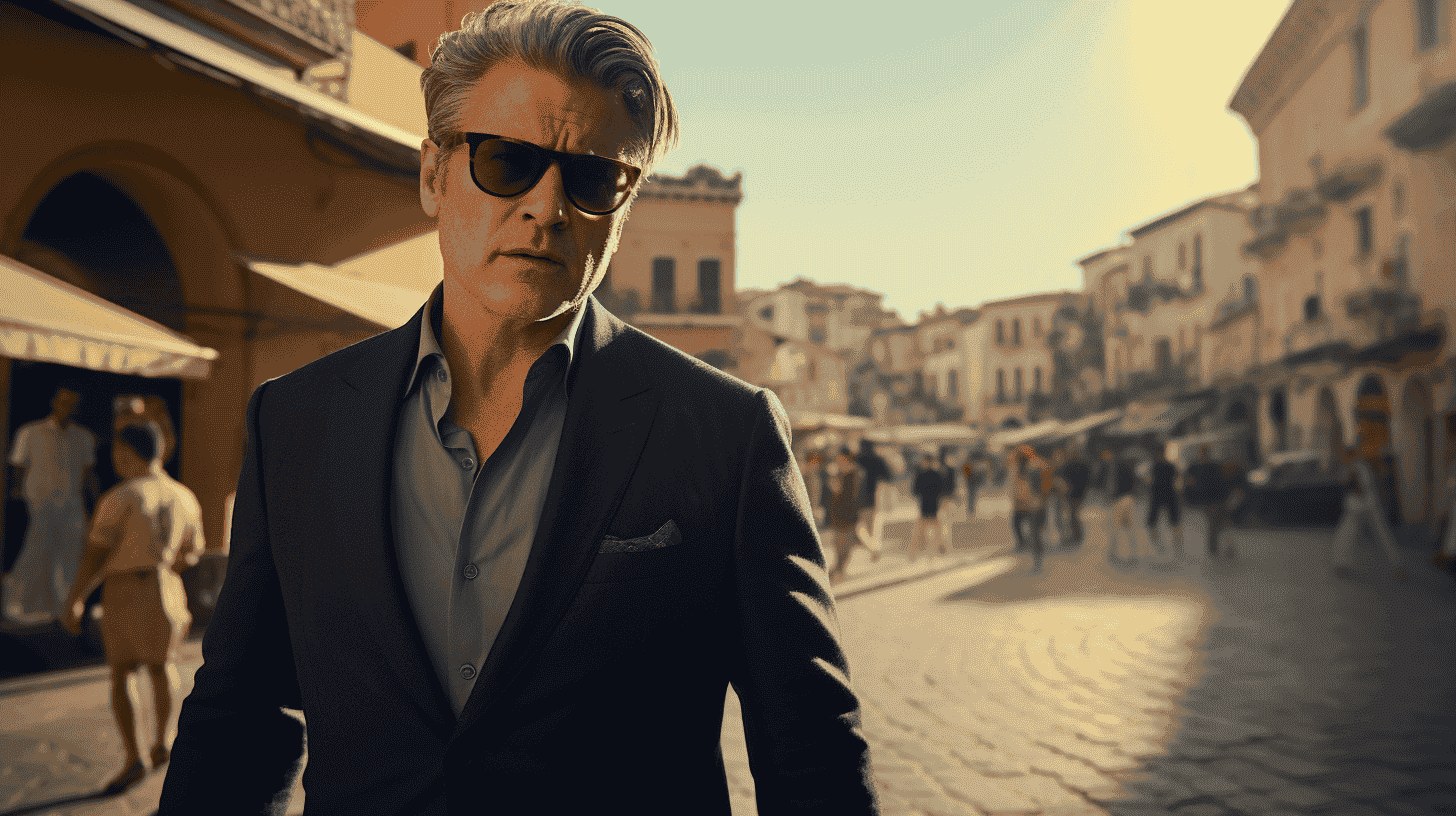 Beyond the realm of flavor and technique, Adriano recognizes the importance of sustainability and conscious consumption. His writing often explores eco-friendly practices within the ice cream industry, highlighting the use of locally sourced ingredients, reducing waste, and supporting ethical production methods.