For those with a health-conscious palate, low-calorie ice cream options have become a hot trend in the freezer aisle. Typically, these products boast lower calories than traditional ice cream and are packed with flavorings, gums, thickeners, and other ingredients designed to mimic the taste of the real thing.
However, it's important to note that these low-calorie ice creams may not be the ideal choice for everyone. In fact, some nutritionists advise against them because they can lead to weight gain if they're consumed too often.
Low-fat
Whether you're trying to maintain a healthy weight or simply want to indulge in a sweet treat, ice cream is a satisfying dessert option. But while most ice creams are high in fat and calories, there are also healthier alternatives available to help you fit a delicious treat into your eating plan.
There are many low-fat ice cream options on the market, including dairy-free and vegan versions that are free of all the usual fillers and additives commonly found in ice cream. These are a good choice for those following a low-calorie, keto, or gluten-free diet.
When shopping for low-fat ice cream, read the label to ensure it contains no more than 3 grams of fat per serving. You can find these products in the freezer section of your favorite supermarket or dairy aisle.
Low-fat ice creams can be made with different types of milk, such as skim milk, soy milk, and coconut milk. They can be flavored with chocolate, vanilla, or other flavors and contain fewer calories than regular ice cream.
Some of these ice creams use slow-churning or double churning to create a smooth, creamy texture without added fat. This allows the ice cream to taste more like regular ice cream while meeting the required fat content for the "light" designation.
Another type of low-fat ice cream is made with non-fat dry milk. It can be sweetened with artificial sweeteners or contain sugar alcohols to reduce the calories and fat, but this option isn't recommended for everyone. It can cause digestive issues in some people.
Finally, low-fat ice creams can also be formulated using protein instead of milk fat. These can be a good option for those on a low-calorie diet because they're lower in fat and calories but still provide plenty of protein.
These low-fat ice creams are available in a wide range of flavors, from strawberry and vanilla to chocolate, cookie dough, and more. They're also available in sorbet forms, which are less calorie-dense than regular ice cream.
Halo Top ice cream is one of the leading brands of low-calorie ice creams on the market, with many flavors being less than 130 calories per serving. It comes in 20 dairy flavors, such as Peaches & Cream and Birthday Cake, as well as non-dairy ones.
Low-sugar
Whether you're on a weight loss journey or watching your sugar intake, ice cream is an easy way to satisfy your sweet tooth. But it's important to know that many popular ice cream flavors are high in added sugar, so if you want to stay healthy, you may need to make a change to a low-sugar alternative.
The good news is that there are a wide range of low-sugar ice creams out there. They may not have the same creamy texture as traditional ice cream, but they still offer a satisfying dessert that's easy to enjoy.
Some brands have been able to create a smooth consistency with dairy-free ingredients that are also sweetened with natural ingredients, like agave nectar and stevia. Others rely on sweeteners such as allulose, which are rare sugars that don't metabolize and recrystallize, so they won't leave crunchy bits in your ice cream.
Another option is a chocolate flavor with an agave-sweetened crust that's made from a blend of gluten-free oats, brown rice flour, and garbanzo beans. These add some protein and fiber to the mix, and help keep you feeling fuller longer.
These low-sugar options come from mainstream brands, such as Breyers and O'My, so they're easy to find in grocery stores. Some are even available online and shipped right to your door.
While most of these ice creams are lower in calories than their pint counterparts, there are some that have higher fat and sugar content. For these, you'll want to keep your serving size in check and use fruit or nuts as toppings to control how much you eat.
This ice cream is a bit higher in sugar than other low-sugar options, but it's made with oat milk so you won't feel too guilty about the saturated fat. It's also a great choice if you're looking for a non-dairy alternative to vanilla ice cream.
Amidor says she prefers this vanilla ice cream because it contains oat milk and sorghum flour, both of which are a source of fiber. "It's a nice way to get some more fiber into your diet while sticking to your low-calorie goals."
It's important to remember that while low-sugar ice cream can be a healthier choice, it doesn't always provide the same level of satisfaction or health benefits as regular ice cream. If you're trying to lose weight, eat more than one scoop of low-sugar ice cream per day and make sure it is a small part of your meal, as consuming large amounts of these desserts can contribute to obesity.
Non-dairy
Non-dairy ice cream is a popular option for people who are lactose intolerant or want to cut down on their sugar intake. However, it's important to note that most non-dairy ice creams are not healthier than dairy-based ice cream and should be eaten in moderation.
Luckily, there are several dairy-free ice cream options available at most grocery stores, including some of your favorite brands. We've tested and rounded up the best non-dairy ice creams to help you find a delicious treat that fits your lifestyle, dietary needs, and taste preferences.
Ben & Jerry's is well known for its decadent dairy ice cream, but it also makes a range of vegan and gluten-free frozen desserts. The iconic Vermont-based brand has a wide range of vegan ice creams made from almond milk, soy, coconut, and cashew milk.
Almond milk ice cream offers a creamy texture and similar flavor to dairy-based ice cream. It's also lower in calories and fat than other dairy-free alternatives. Low-calorie ice cream brand Enlightened uses almond milk as its base for its pints and bars, while Breyers makes an entire line of non-dairy ice cream with an almond milk base.
Another great option for vegans and those with a dairy allergy is the faba bean protein concentrate from Arctic Zero. This plant-based ice cream is sweetened with cane sugar and monk fruit concentrate and contains 5 grams of net carbs per serving, which means it's a good choice for those with diabetes or low blood glucose levels.
Some of the highest-rated non-dairy ice creams feature ingredients like cold-pressed avocado, which provides a rich and creamy texture. We're especially fond of the Cado Deep Dark Chocolate pint, which features an ultra-creamy blend of whipped avocado and bittersweet chocolate.
Aside from being a healthier alternative to traditional dairy-based ice cream, non-dairy ice cream can help you lose weight and maintain a healthy diet. It's also better for the environment, because it's less likely to release methane, which is a potent greenhouse gas.
Though many of these plant-based ice creams are lower in calories than their dairy-based counterparts, they can still have significant amounts of saturated fat and added sugar. That's why it's important to eat them in moderation and only in small amounts.
Plant-based
Vegan ice cream is a great option for anyone looking for a creamy, dense dessert that's lower in fat. Unlike dairy-based ice cream, which usually contains saturated fat, vegan ice cream is made from plant-based milks like soy, almond, and coconut.
The fatty oils in these plant-based foods help to create the creamy consistency that ice cream is known for. They also add to the flavor of the frozen dessert and prevent ice crystals from forming.
Some plant-based ice creams are higher in fat than traditional dairy ice cream, but many are lower in saturated fat than their dairy counterparts. You can find dairy-free versions of popular ice cream brands, such as Ben and Jerry's and So Delicious, that are healthier options for those with health concerns.
Another option is Arctic Zero, which offers low-calorie ice creams made from fava beans. Their fava bean ice cream is available in several flavors, including chocolate and pistachio.
These ice creams are high in protein and fiber and have a small amount of sugar, making them an excellent choice for those looking to eat more plant-based foods. They're also a good source of iron and calcium.
In addition, these ice creams are gluten-free and free of artificial colors, flavors, and preservatives. They're also certified organic and Non-GMO Project verified.
Some vegan ice creams are made with natural sweeteners, such as dates and agave syrup, which are lower in calories than added sugar or high fructose corn syrup. Others are made with erythritol, which is an artificial sweetener that doesn't affect blood sugar levels as much as sugar.
One of the most important steps when making any type of frozen treat is to make sure that the ingredients are thoroughly blended before freezing. This is particularly true for cashews, which are hard to blend when they're not softened first.
To ensure that the ice cream will be smooth and creamy, use a high-speed blender or food processor to mix the ingredients. Alternatively, you can add the nut mixture to an ice cream maker and churn it in the machine until it's firm.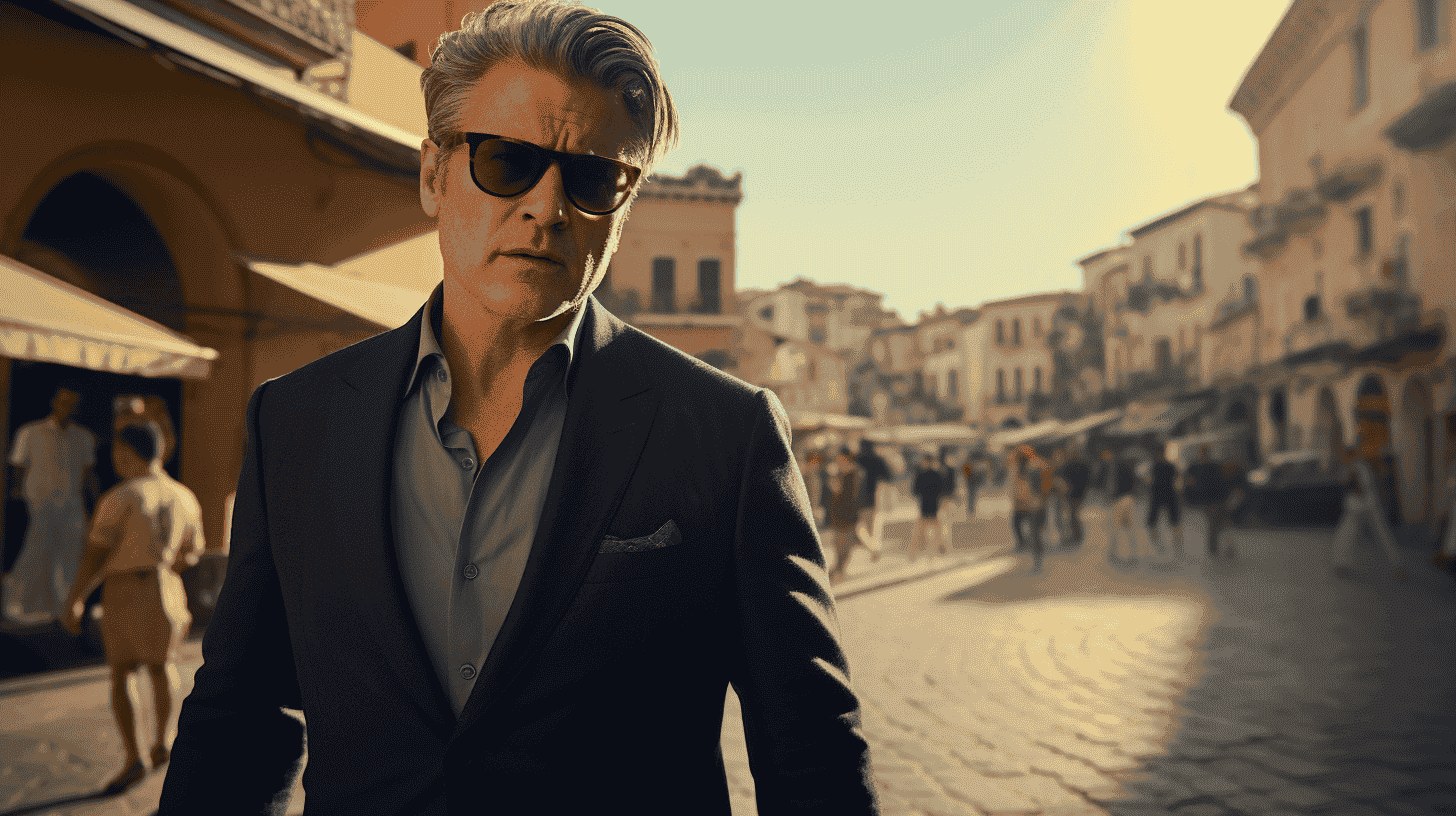 Beyond the realm of flavor and technique, Adriano recognizes the importance of sustainability and conscious consumption. His writing often explores eco-friendly practices within the ice cream industry, highlighting the use of locally sourced ingredients, reducing waste, and supporting ethical production methods.