Hi there! I'm here to show you how to make the best ice cream milkshake you've ever tasted. If you love creamy, sweet treats and have a craving for something special, then this recipe is just what you need.
With a few simple ingredients and some basic equipment, you can easily whip up your own delicious ice cream milkshake that will satisfy any sweet tooth. In my guide below, I'll walk you through step-by-step instructions on how to make this amazing treat in no time at all.
Plus, I'll provide some flavor variations that are sure to inspire your creative side and take your milkshake experience to the next level. So let's get started!
Overview of Milkshakes
You'll be delighted by the decadent combination of flavors and textures that make up a milkshake! A milkshake is an iconic beverage enjoyed by people of all ages. The traditional recipe consists of ice cream, milk, and flavorings. However, modern-day trends have seen many variations to this classic treat.
From frozen yogurts to vegan ingredients, the options for creating a delicious and unique milkshake are endless. What's more, there are numerous health benefits associated with consuming milkshakes. They provide essential vitamins and minerals such as calcium which helps maintain strong bones and teeth. Milkshakes also contain healthy fats that help reduce inflammation in the body.
In addition, they can be an excellent source of protein when made with Greek yogurt or nuts instead of ice cream. With so many possibilities available to create incredibly tasty treats without sacrificing nutritional value, it's no wonder why these drinks remain popular today—and why they continue to evolve over time.
Moving on from here, we will explore what ingredients are needed to create an amazing ice cream milkshake at home.
Ingredients for an Ice Cream Milkshake
To make the perfect treat, you'll need a few key ingredients – now let's get started! An ice cream milkshake is made up of three main components: dairy, flavorings, and ice cream.
Dairy gives milkshakes their creamy texture and can be in the form of milk, heavy cream, or even yogurt.
Flavorings like syrups or extracts add an extra layer of sweetness and depth to your shake.
Lastly, you'll need some type of ice cream to give it that unmistakable milkshake consistency.
When choosing which type of ice cream to use for your shake, there are a few factors to consider. If you're looking for something light and refreshing opt for a sorbet or sherbert. If you want something with more richness then regular ice cream is the way to go; however, if you're looking for an extra indulgent experience then try using gelato or custard-based ice creams instead.
Experimenting with different flavors will help you find what combination works best for your taste buds!
Blending techniques also play an important role in getting the right consistency when making an ice cream milkshake. For a thicker shake try blending with less liquid and slower speeds; whereas if you prefer something more runny blend on higher speeds but add more liquid as needed.
However way you choose to mix it up just remember that practice makes perfect! With these tips in mind all that's left is gathering the right equipment – let's take a look at what we'll need next!
Equipment Needed
You'll need the right equipment to make a delicious ice cream milkshake – let's see what we'll need! Making an ice cream milkshake requires several pieces of equipment, some more basic than others.
To start, you'll need:
A blender
Ice cream scoop
Cup or glass for serving
When it comes to selecting and setting up a blender, there's no one-size-fits-all solution. You can go with something as simple as an immersion blender with cup attachments or opt for something more advanced like a full-sized countertop model. As far as settings go, you want to use the highest speed available so that your shake will be nice and smooth.
When it comes to the ice cream selection, it's really up to personal preference. You can use any type of ice cream that you want – even multiple types at the same time if you're feeling adventurous! Just make sure you scoop out enough for your serving size before blending.
Now that all the necessary equipment has been gathered and set up, we're ready to start making our milkshake! With all these options at hand, let's move on from here into exploring our step-by-step guide for creating this tasty treat.
Step-by-Step Guide
Following these simple steps will make creating your delicious treat a breeze! Start by gathering all of the ingredients you need to make your milkshake. This includes a cup of ice cream in whatever flavor you prefer, 1/2 cup of milk or dairy alternative such as almond or soy, and any other toppings or garnishes that you would like to add for extra flair.
| Step | Ingredient | Amount |
| --- | --- | --- |
| 1 | Ice Cream | 1 Cup |
| 2 | Milk/Dairy Alternative | ½ Cup |
| 3 | Toppings (optional) | Varies |
Once the ingredients are prepared, it is time to start making the milkshake. Begin by adding the ice cream and milk into a blender and blend until they are fully combined. Once blended, pour the mixture into a glass and top with desired garnishes. Enjoy chilled right away or keep refrigerated until ready to serve.
Making homemade milkshakes can be an enjoyable experience for all ages! It allows one to get creative with flavors and dairy alternatives while also having fun experimenting with different toppings and garnishes. Whether it's a classic vanilla milkshake, or something more elaborate like strawberry swirls mixed with almond milk – there is no wrong way to enjoy this tasty treat! With just a few simple steps one can have their own custom-made creation in no time at all – so what are you waiting for?
Variations
As someone who loves milkshakes, I'm always looking for ways to change up the flavor and customize the ingredients.
By adding different flavors of ice cream, such as mint chocolate chip or strawberry, you can create a unique blend of deliciousness.
You can also try switching out the milk with different types of dairy-free alternatives like almond milk or coconut milk to give it an extra kick.
There are so many creative possibilities when making your own milkshake that make it a fun and tasty treat!
Altering the Flavor
To make it your own, try adding different flavors to your milkshake – you won't regret it! There are so many ways you can create the perfect shake. Here are five ideas you might want to consider:
Drizzle honey or agave nectar over the top of your shake.
Add banana slices and strawberries for an extra fruity kick.
Sprinkle in some chocolate chips or cocoa powder for a chocolaty flavor.
Mix in some nuts and caramel sauce for crunch and sweetness.
Create unique combinations with spices like cinnamon and nutmeg.
Tinkering with various ingredients is a great way to take your ice cream milkshake up a notch. It gives it that special something that will have people coming back again and again.
Customizing the Ingredients
Customizing the ingredients is a great way to give your shake a unique twist that will have everyone raving! You can add mix-ins like cookie crumbles, chocolate chips, or nuts for an extra crunch. Try adding flavor extracts such as almond, orange, raspberry, or coconut for a distinct taste and aroma. Even something as simple as using flavored ice cream can switch up the flavor profile of your milkshake.
Have fun experimenting with different combinations until you find what fits best! With these creative customizations, your milkshake will be one-of-a-kind and sure to please any crowd. Now, it's time to think about serving suggestions that will perfectly complement this delightful treat.
Serving Suggestions
Serve your delicious milkshake in a chilled glass for the best experience! When it comes to serving sizes, you don't need to make large portions. For one person, an 8-ounce cup is just right.
If you're making a milkshake for two or more people, consider using individual glasses of 4-6 ounces each. This way everyone can have their own creation with all their favorite ingredients.
Topping ideas are as limitless as the imagination! You could top your milkshake with whipped cream and sprinkles for a classic look or get creative and add some cookie crumbs, chocolate shavings, or even fresh fruit slices.
Experimentation is key when personalizing this delicious treat – try something new every time! To take it up another notch, why not garnish with an extra scoop of ice cream?
With these suggestions in mind, you'll be sure to create the perfect milkshake every time! Now let's move on to some tips and tricks that will help you craft the most mouthwatering milkshakes imaginable.
Tips and Tricks
To craft the most delicious milkshakes, it's all about getting creative and experimenting with flavors – so don't be afraid to think outside the box! When blending your ice cream milkshake, there are some key techniques and flavor combinations that can take it from good to great:
Blending Techniques:

Use an immersion blender for a smoother consistency.

A food processor can create chunks of ice cream in your shake.

Flavor Combinations:

Try adding in nut butters, spices, or syrups for a unique twist on traditional flavors.

Get adventurous and mix together fruit and chocolate for an unexpected burst of flavor.
You can also add ingredients such as whipped cream, sprinkles, or even cookies for a special treat! With these tips and tricks in mind, you'll be able to create the perfect milkshake every time – no matter what your desired flavor may be!
Now that you know how to make the perfect ice cream milkshake, it's important to know how best to store and reheat them if necessary.
Storage and Reheating
Enjoy your delicious treat for a while, or store it away to enjoy later – either way, you'll be sure to love the results! A homemade ice cream milkshake is something special, and you want it to remain that way.
To ensure this happens, there are some important storing techniques and reheating methods you should consider. One of the best ways to store an ice cream milkshake is in a sealed container in the freezer. This will help keep it from absorbing other flavors in your fridge and prevent any bitter aftertaste from forming.
When reheating, put the container in a bowl of warm water so that the shake can thaw slowly without losing its flavor and texture. Alternatively, you could also use a microwave on low heat for just 10-15 seconds at a time until it reaches your desired temperature.
No matter how you decide to store or reheat your shake, remember that doing so properly will help preserve its rich taste and creamy consistency for as long as possible. And with these simple tips and tricks, you can have an enjoyable experience each time you sit down with your decadent milkshake creation – no matter when it's made!
With all of this taken into account, let's now move onto looking at nutritional information related to an ice cream milkshake.
Nutritional Information
Discover the nutritional information about your delicious treat so you can enjoy it guilt-free! Milkshakes are a combination of ice cream, milk, and flavorings. Most store-bought milkshake mixes contain sugar, corn syrup, and other additives that add to their flavor but also significantly increase calorie content.
The great news is that there are plenty of gluten-free options available for those looking to avoid gluten in their milkshake. For those wishing to make vegan alternatives, many ice creams now have vegan versions they can substitute in for the traditional cow's milk version.
When selecting an ice cream, be sure to look out for ingredients like artificial sweeteners or preservatives, which may not be ideal for overall health benefits. Also, check the label for fat content – if you're watching your waistline, opt for low-fat alternatives or look at light options with reduced calories.
Making homemade milkshakes may even allow you to control what type of ingredients go into it as well as keeping track of serving sizes, thereby helping manage portion control.
No matter how you choose to make your milkshake – store bought mix or homemade – knowing the nutritional information will help ensure that you're getting all the benefits without any unwanted surprises. From here, we can move onto exploring some of the additional health benefits associated with drinking a tasty milkshake!
Benefits of Drinking Milkshakes
Treat yourself to a delicious milkshake and reap the health benefits it offers! Milkshakes are a great way to get your daily dose of calcium, protein, and other essential vitamins. Not only do they provide nutritional value, but they also come in a variety of flavors that can satisfy any sweet tooth.
From classic chocolate and vanilla to more exotic options like mango or strawberry-banana, there's something for everyone. Milkshakes are also an excellent source of energy. The combination of dairy products and sugar gives you the perfect boost when you need it most.
Plus, if you're looking for a healthier alternative to sugary sodas or energy drinks, milkshakes are the way to go. They contain fewer calories than many other beverages while still providing plenty of flavor. When it comes to indulging in a tasty treat without sacrificing your health goals, milkshakes are the perfect choice.
With their wide range of flavor options and nutritional benefits, they make for an enjoyable snack that won't leave you feeling guilty afterwards. So why not give them a try? You'll be glad you did!
Frequently Asked Questions
What type of ice cream should I use for a milkshake?
Making a milkshake is an art form – it's all about finding the perfect balance of flavors and ingredients. To make a mouth-watering milkshake, I recommend using high-quality ice cream as your base.
For example, vanilla bean ice cream packs an intense flavor that will stand out against other ingredients in the shake. Or, if you're feeling adventurous, try using salted caramel ice cream or even black cherry ice cream to really impress your guests.
The possibilities are truly endless when it comes to making the perfect milkshake! So go ahead and experiment with different flavors and ingredients until you find the combination that's just right for you.
How long should I blend the milkshake for?
When making a milkshake, blending time is important to get the right texture. Depending on the ingredients, you should blend for at least 30 seconds before checking the consistency. If you're using ice cream as a base, add it last and blend for an additional 10-15 seconds.
Making substitutions can improve your milkshake while avoiding added sugar – try adding frozen bananas or yogurt instead of ice cream. Blending for too long will make your milkshake too thin, so keep an eye out and be sure to stop once you've achieved the desired consistency.
Is it possible to make a milkshake without ice cream?
Making a milkshake without ice cream is like creating an intricate painting with no canvas – it can be done, but it requires a lot of skill and creativity. You can still make a delicious milkshake sans the ice cream by using non-dairy alternatives such as vegan milk or yogurt and playing around with different flavour combinations.
To achieve this, you'll need to use some trial and error to find the perfect balance of ingredients for the right consistency and taste. If you're feeling adventurous, consider adding in other ingredients that may not usually appear in a milkshake, such as peanut butter or honey. These additions can help create an innovative twist on your traditional milkshake!
Can I make a milkshake with dairy-free ingredients?
Yes, you can make a delicious dairy-free milkshake! One way to do this is by using frozen bananas as a base. They give your shake the right thickness and sweetness without any added sugar or cream.
You can use alternative milks such as almond, coconut, or oat milk for extra creaminess. If you want some extra flavor, you can also add in some of your favorite fruits, nuts, or nut butters for a truly unique shake.
With just a few simple ingredients and a bit of creativity, you can create an amazing dairy-free milkshake that will satisfy even the pickiest of palates.
Are there any health benefits to drinking milkshakes?
Believe it or not, there are actually some health benefits to drinking milkshakes. Studies have shown that when made with low-fat alternatives and vegan options, milkshakes can help reduce cholesterol levels and promote weight loss.
Furthermore, the antioxidants in certain ingredients of milkshakes can even be beneficial for heart health. Even better, these healthy ingredients also provide the same great taste as regular milkshakes.
So, next time you're looking for a tasty treat that's good for your body too, consider a healthier version of a milkshake!
Conclusion
I can't lie – milkshakes are one of my favorite treats. Making them at home is a fun experience, and it's easy to get creative with different flavors.
Now that I've shared my step-by-step guide for making an ice cream milkshake, you should be able to whip up your own delicious concoctions in no time – like a pro!
Plus, they make for the perfect retro treat when you're feeling nostalgic. So if you're looking for something sweet and creamy, try whipping up an ice cream milkshake today. You won't regret it!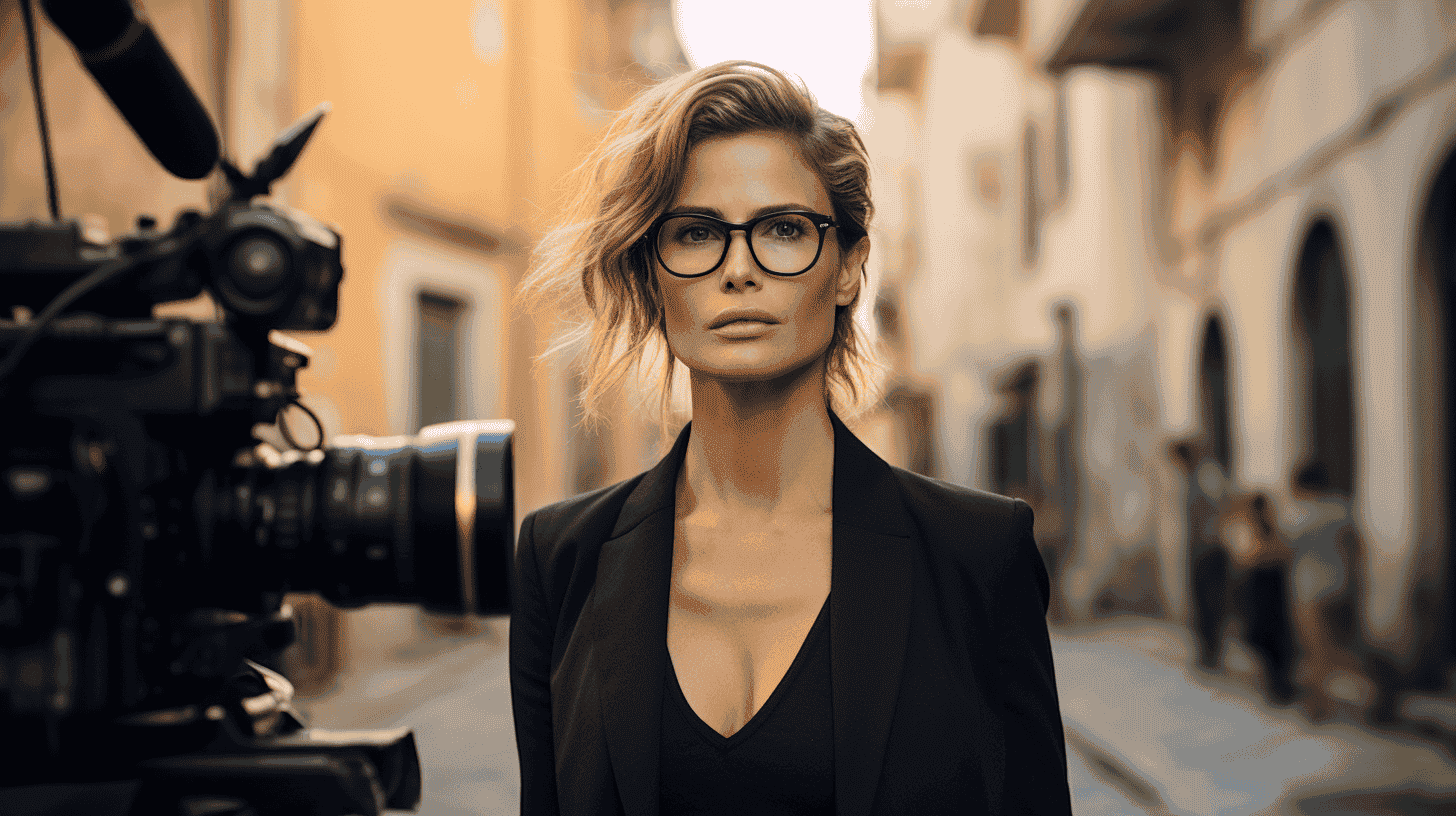 As the Editor-in-Chief, Sara ensures that every piece of content published on the website is informative, engaging, and easy to follow. She believes in empowering readers to explore their creativity and experiment with various flavors and toppings. Sara's step-by-step guides and clear instructions enable ice cream enthusiasts to create their own customized masterpieces that will impress friends and family.
With a wealth of experience in the culinary world, Sara brings a creative touch to Dri Dri Gelato's content. She understands that ice cream is more than just a dessert—it's a delightful experience that can bring joy and excitement to any occasion. Sara's expertise lies in not only creating delicious ice cream recipes but also in teaching others the art of making ice cream at home, from the basics to the more advanced techniques.