Ice cream and waffles are a classic combination. They're both sweet and satisfying, making them an ideal treat for breakfast.
In this article, we'll explore a few of the most popular ways to enjoy ice cream and waffles. From a traditional waffle cone to a savory waffle bowl, you'll find something for everyone!
What is a waffle?
A waffle is a type of pancake or dough that's cooked in a waffle iron. They come in a wide variety of shapes, sizes, and textures, and are commonly topped with butter, syrup, or fruit. They're often served as a breakfast food, but they can also be enjoyed as a dessert.
In Europe, a Belgian waffle is made with a yeasted batter, and it's coated with chunks of crunchy pearl sugar. This gives it a crisp, sweet exterior that can help keep the waffle from becoming soggy when it's served with ice cream or other toppings.
Brussels waffles, which are lighter and airier than Liege waffles, are also popular in Belgium. These are rectangular-shaped and have deep grooves in the edges. They're also known for their sweet, nutty flavor.
They're particularly delicious when dipped in syrup, but they can be eaten plain or with savory toppings. They're a great addition to breakfast dishes or high-end dessert menus.
The term "waffle" was first used in the 1600s, and its origins can be traced back to the Dutch word wafle. It was brought to America by the Pilgrims and became popular with American slaves during the early 17th century.
Today, waffles are a staple of many breakfast buffets and are an easy and inexpensive way to make a tasty and satisfying meal. They are especially versatile, allowing you to use a variety of ingredients and create unique and interesting combinations.
For example, the London eatery Duck and waffle blends savoury flavours like duck and mustard on top of their savory waffles. They're also a popular choice for special occasions, like Valentine's Day and Mother's Day.
They're an essential item on any restaurant kitchen counter, and they can be made using a range of different equipment. For example, a simple hand mixer can be used to whip up the waffle batter. Or, if you have a kitchen countertop, you can choose a commercial-grade electric waffle maker that can cook multiple rounds at once.
To make the perfect waffle, you'll need a good waffle recipe and a waffle maker. These tools will make the task of cooking your waffles as easy as possible, so you can spend more time enjoying them.
How to make a waffle
The sweet buttery flavor of waffles makes them a tasty match for your favorite ice cream. The best part is, they're easy to make and you can freeze them so you can enjoy them at a later date!
You can make homemade ice cream waffle sandwiches by sandwiching a scoop of your favorite ice cream between two waffles. You can also dip the waffles in melted chocolate and top them with candy sprinkles, nuts or any other toppings you prefer!
If you're looking for a more fun twist on ice cream, try making a waffle cone. Use a waffle iron and a special waffle cone shaper to turn regular waffles into ice cream cones!
For these sundaes, a Belgian-style waffle is the best choice. They have deeper pockets and more sections than standard waffles, but the texture is the same. If you don't have a Belgian waffle maker, you can still try this recipe with a normal waffle iron.
To make these sundaes, preheat the waffle iron and cook the waffles according to your waffle iron's instructions. After the waffles are golden brown, place a scoop of your favorite ice cream on each. Garnish each with whipped cream, a banana slice and sprinkles.
This recipe yields 4 Belgian sized waffles, which can be used to form a waffle cone. You'll need a waffle cone mold, which is typically a plastic cone-shaped piece of plastic that you can get at most grocery stores.
Before baking the waffles, spray the waffle iron with a non-stick cooking spray to help prevent them from sticking to the iron. Once the waffles are done, remove them from the waffle iron and let cool on a cooling rack.
A quick, no-bake dessert that's perfect for summer: toasted waffles topped with ice cream and a variety of toppings! We're talking toasted marshmallows, graham cracker streusel, a cherry on top, and more!
We hope you love these simple, no-bake treats as much as we do! We hope you'll share your photos of them with us on social media using the hashtag #IceCreamWaffleSandwiches.
Waffles with ice cream
There's something about ice cream and waffles that makes for an incredibly delicious treat. The combination is both sweet and crunchy, which makes it perfect for a summertime dessert. It's also a great way to use up any leftover waffles that are sitting around the kitchen.
For a fun, creative take on waffles with ice cream, try cutting Belgian waffles into the shape of an ice cream cone. This is a great recipe to make with the kids as they will have fun pressing the melted ice cream into each of the waffles.
In a large mixing bowl, whisk eggs until fluffy (you can hand mix or use an electric mixer). Add milk, vegetable oil, vanilla extract and melted ice cream; beat until smooth. Combine the dry ingredients in another bowl, and whisk to blend.
Prepare your waffle iron according to manufacturer's instructions, then cook the waffles until golden brown and crisp. Once the waffles are done, transfer them to a plate and top with ice cream and maple syrup. You can serve them immediately or wrap them in plastic wrap and store for later, if needed.
Splitting out the egg yolks and whites might sound like an unnecessary step, but it actually helps produce a nice crips outer crust. This is especially helpful with these ice cream waffle sandwiches, which are best when they're firm to the touch.
Then, place a scoop of ice cream on one waffle, and top with a second waffle to form an ice cream sandwich. Repeat until all of the waffles are filled.
These chocolate-dipped waffle ice cream sandwiches are delicious when served hot, but they're also delicious when you freeze them. They're easy to make, but they'll take some time to harden. Once you've dipped the waffles in chocolate, move them to a sheet of cooking parchment paper or another spot where they won't pool so that they don't become too messy.
If you have some extra ice cream, these waffle sundaes are a delicious option for entertaining guests. You can build the sundaes buffet style, with guests adding their own toppings to create their own creations!
Waffles with chocolate
There's something about a stack of fluffy Belgian waffles dusted with powdered sugar and drowned in maple syrup that makes me happy on a lazy weekend morning. But these chocolate waffles are the perfect breakfast or dessert for any day of the week!
These delicious chocolate waffles are crispy on the outside and soft and fluffy on the inside. They're ready in under 30 minutes and can be served with a scoop of vanilla ice cream for a sweet treat!
You can top these waffles with fresh berries, raspberry jam, or maple syrup. Or you can serve them with a scoop of vanilla ice cream and drizzle a layer of chocolate sauce on top!
The key to these waffles is using quality cocoa powder. Dutch processed cocoa powder will add the most flavor and richness to your waffles. It's also important to use whole milk – it provides the richest flavor. Non-fat milk or 2% will work but you can't get the same flavor and texture from them.
To make these waffles, start by melting chocolate and butter over low heat. Once melted, stir in sugar. Set aside to cool slightly. Next, whisk together eggs and milk. Finally, mix in the dry ingredients, including the flour, cocoa powder, and baking powder.
When you're ready to cook, pour a small portion of the batter onto your hot waffle maker and wait until it's done. You'll know it's ready when the edges of the waffle turn brown and crisp.
Once cooked, remove the waffles from the waffle maker and place them on a cooling rack to cool completely. You can wrap them in plastic wrap to keep them fresh or reheat them in a toaster oven or microwave for a warm breakfast treat or dessert!
If you're looking for a unique and easy treat to make for your family, these mini chocolate dipped waffle ice cream sandwiches are the perfect option! You can serve them with your favorite ice cream, or dip the edges in a layer of chocolate sauce and sprinkle with chopped nuts for an indulgent twist on a classic waffle.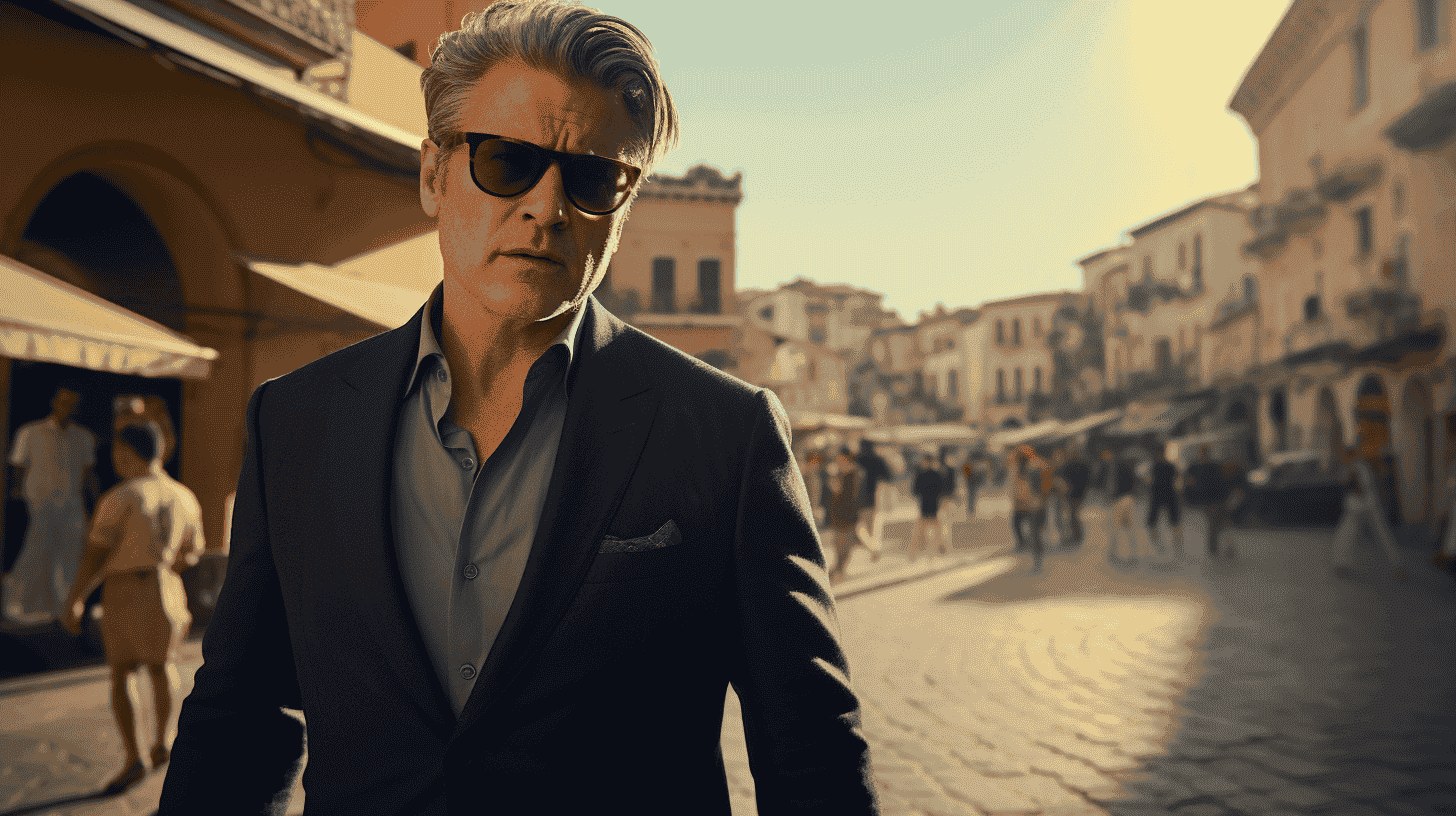 Beyond the realm of flavor and technique, Adriano recognizes the importance of sustainability and conscious consumption. His writing often explores eco-friendly practices within the ice cream industry, highlighting the use of locally sourced ingredients, reducing waste, and supporting ethical production methods.