Ice cream shops can take advantage of the cold weather by extending their menu to include hot soups and beverages. They can also reduce the number of flavors, though customers will likely still crave sweet treats. In some cases, customers may even purchase ice cream and a hot drink, doubling their profits.
Menus
Ice cream shops should adjust their menus for the winter season. Although some remain open all year round, ice cream shops have to pay rent during the off-season and need to adjust their menus accordingly. Some choose to make seasonal flavors that are available for a limited period.
Another option for ice cream shops is to add soups and hot beverages to their menus. This can be done with minimal investment. This will help you gain customer recognition as a business that offers more than just summertime treats. Some popular wintry beverages include apple cider and caramel hot chocolate. Other popular winter soups include pumpkin soup and barley mushroom soup.
While ice cream is still a popular treat in the summer months, it doesn't make sense to remove it from the menu during the cold months. The demand for ice cream is significantly lower during the colder months. As a result, ice cream shops could easily transition to a coffee shop during the cold months.
The location of an ice cream shop can also determine how long it stays open during the winter season. Ice cream shops that are located in areas with little or no snow are an ideal location. However, ice cream shops located in popular tourist areas might benefit more from staying open through the winter.
Ice cream shop owners should plan for the cold months so that they can re-market their establishment with seasonal menu items. They should also plan ahead for the decline in customer attendance and profits. A variety of methods can be used to increase customer attendance during the winter months. One of the most effective ways of doing this is by introducing new and more exciting items.
Locations
During the winter, the best locations for ice cream shops are usually downtown or in an area with a lot of foot traffic. In warmer regions, the foot traffic is concentrated in parks and lakeside locations. In the southern U.S., however, foot traffic is less concentrated and ice cream shops are less likely to close for the winter.
While ice cream is most popular in the summer, it is equally good in the winter as well. You can enjoy ice cream flavors that are inspired by your favorite food, such as pizza, French toast or lox. You can even find a guide that highlights modern creameries and old-fashioned parlors. However, health experts consider dining out to be a high-risk activity for those who are unvaccinated and for those who live in areas where the COVID virus is prevalent.
New York City's Ample Hills Creamery, a popular establishment, offers locally-churned ice cream. With an extensive menu of ice cream flavors, it is a popular destination for ice cream lovers. It has an indoor seating area as well, so you can sit indoors and enjoy your favorite treat.
In New York, many ice cream shops close their doors during the winter, but there are a few that stay open and offer delicious treats. If you're looking for a good place to enjoy ice cream during the winter, Central New York has 8 locations you can visit.
In Manhattan, you can enjoy several ice cream shops, with the best ones located in the west village. Van Leeuwen, Snowdays and the Ice Cream Factory all have locations in the city. You're sure to find the right flavor to match your mood. In Chinatown, there's also a Chinatown Ice Cream Shop. The owners have operated the ice cream shop since 1978. The ice cream at the Chinatown location is inspired by traditional Chinese flavors.
Seasonal flavors
The winter months can be difficult for ice cream shops. However, there are ways to make this season more appealing for your customers. If you can offer flavors that people love during the fall, that's a good start. You can also offer flavors that are traditionally associated with the winter season, such as eggnog, pumpkin spice, and brown sugar. Additionally, you can add unique flavors to milkshakes, which are popular amongst ice cream lovers.
By offering seasonal flavors, you can boost sales. Some examples of seasonal flavors include peppermint marshmallows, crushed candy canes, and pumpkin spice. Another option is to offer hot chocolate. You can also make affogatos, which are hot chocolate poured over ice cream.
Another option is to use a theme. If you want to give your customers a fun, memorable experience, you can host an ice cream party with seasonal flavors. For example, you can serve a special holiday flavor during a holiday party, like "Santa's Elf Trash," which features white chocolate ice cream with red and green fudge candies. You can also create a special holiday-themed pint, such as "Santa's Elf Terror," which comes with a message from the "head elf." Or you can try a traditional flavor such as "Hot Cocoa," which has mini marshmallows.
While some ice cream shops are open year-round, others are only open during the winter. This is a good time to check out your current offerings and determine whether you can make them a success during the winter months. If you do decide to open during the winter months, it is also a good idea to update your business profile online so that people know the hours you're open. This will keep your customers from going to your store at the wrong time. Additionally, it will save you money on utilities and payroll.
If you have an ice cream shop, you should also consider offering soups and hot beverages during the winter. These are two other great ways to attract customers in the winter months. Hot chocolate is an obvious choice for hot beverages, while soups are great for the colder months.
Hours of operation
The winter months can be especially challenging for ice cream shops. While many owners wish to open for the warmer months and reap the profits, they can't always be sure of the future. They may decide to close for a season or reduce their hours. Though it can be a drag on their profits, limiting their hours will help them make it through the long winter and wait for the spring.
While many ice cream shops close during the winter, some stay open all year round. While this means paying rent, it's also an opportunity to change their menus. Some even have seasonal flavors that are available only during certain times of the year. However, if you're thinking about opening your own ice cream shop in the winter, there are some things you should know.
One way to attract more customers is to offer hot soups and beverages. Adding these will allow you to offer a variety of different flavors to your customers. This way, they'll recognize you as an ice cream shop that sells more than just summer treats. Some popular wintry beverages include caramel hot chocolate, apple cider, and split-pea soup.
The location of your ice cream shop is another factor that can influence the hours of operation during the winter. If you live in a state that has little snow, you may be able to keep your business open all year long. However, if you live in a state that receives a large amount of snow, you'll probably want to stay open during the winter.
During the winter months, many cold-food shops close their doors. This can be a problem for some ice cream shops, especially those in colder climates. Fortunately, there are some solutions to this problem. First, you can hire seasonal employees. This will help you reduce the amount of money spent on paying employees during the winter months, while still allowing employees to engage with the summer season.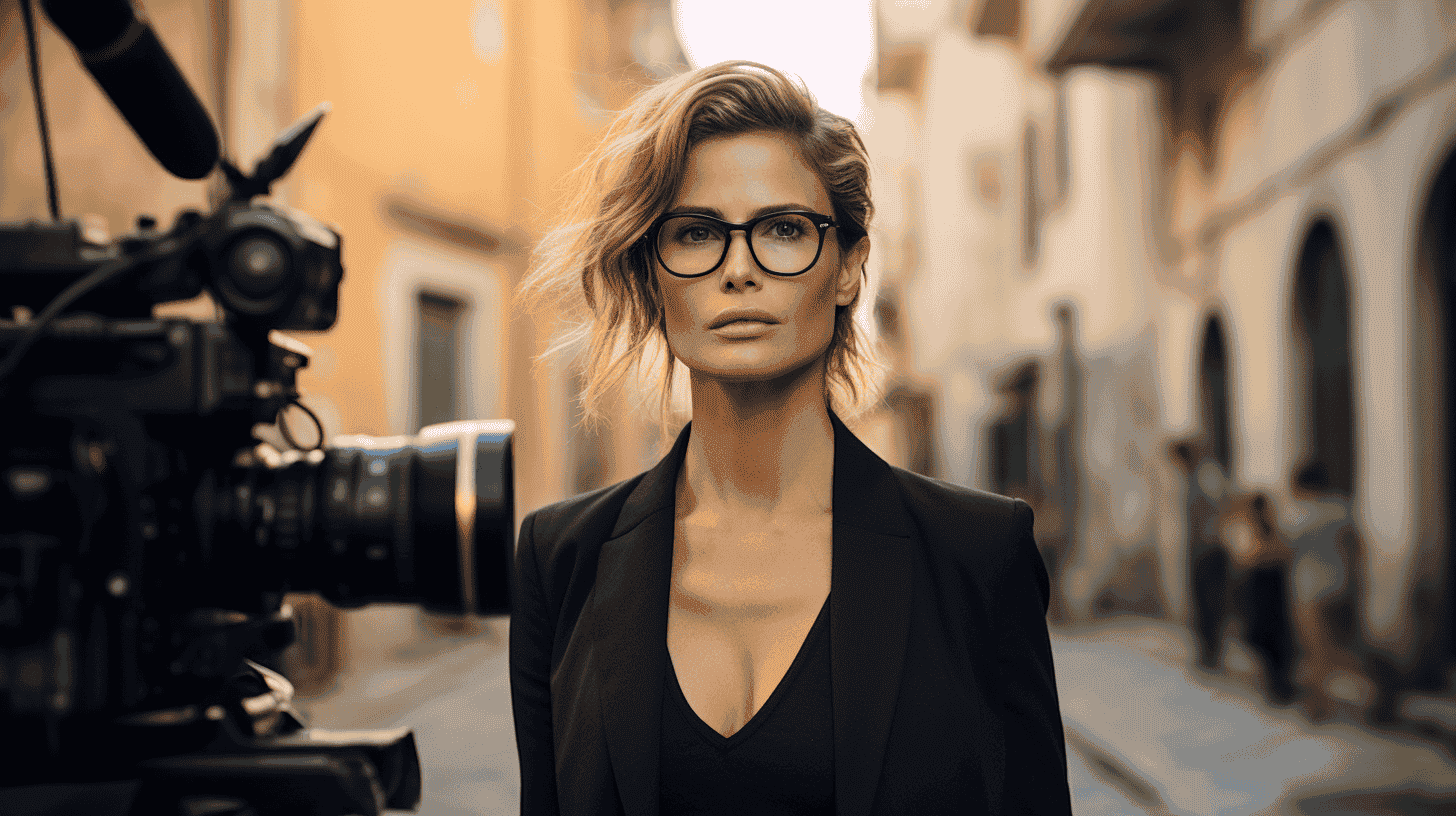 As the Editor-in-Chief, Sara ensures that every piece of content published on the website is informative, engaging, and easy to follow. She believes in empowering readers to explore their creativity and experiment with various flavors and toppings. Sara's step-by-step guides and clear instructions enable ice cream enthusiasts to create their own customized masterpieces that will impress friends and family.
With a wealth of experience in the culinary world, Sara brings a creative touch to Dri Dri Gelato's content. She understands that ice cream is more than just a dessert—it's a delightful experience that can bring joy and excitement to any occasion. Sara's expertise lies in not only creating delicious ice cream recipes but also in teaching others the art of making ice cream at home, from the basics to the more advanced techniques.